More and more popular becomes colouring mascara from Rimmel London with innovative darkening lashes formula. Rimmel Wonderfull Volume Colourist in an innovation among mascaras, which is an answer of the brand to the problem of dim and thin lashes, which without make-up are nearly invisible. How does it work?
Rimmel Wonder`full Volume Colourist is the first mascara, which specialistic formula ensures step by step darkening of natural lashes colour. It is possible thanks to contained in creamy formula of the mascara, colouring complex. Half-permanent ingredient, which darkens lashes works with every application and provides visibly darker lashes after two weeks of regular usage.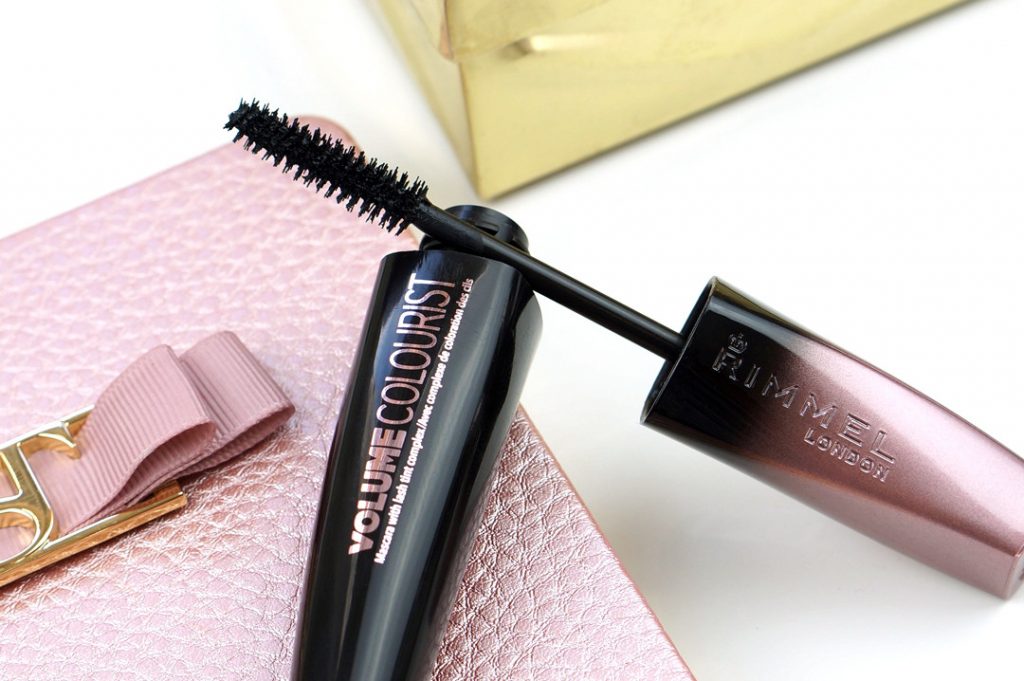 Darker from the base to the ends lashes are not being damaged, because nourishing formula of the mascara Wonderfull Volume Colourist was designed so it would additionally regenerate lashes. In the composition of the newest Rimmel London mascara we will find nourishing waxes and additional ingredients.
Beeswax – protects from water loss and strengthens lashes
Carnauba wax – gives gloss, flexibility and prevents lashes from dryness
Candelilla wax – smoothers and moisturises lashes
Argan oil – strengthens and nourishes lashes
Natural collagen – prevents lashes loss and ensures healthy look
Keratin – accelerates lashes growth, darkens and thickens lashes
Beside colouring and regenerating properties Rimmel Volume Colourist mascara ensures the same properties as standard mascara. Revolutionary formula of mascara thickens and adds length to lashes after one use. Highly pigmented product in colour of deep black gives effect of spectacular look, thanks to designed for application special brush with fibres.
Gentle for eyes formula of Rimmel Wonderfull Volume Colourist was dermatologist and ophthalmologist tested, so use of mascara with colouring complex isn't harmful, doesn't damage lashes or cause irritations.