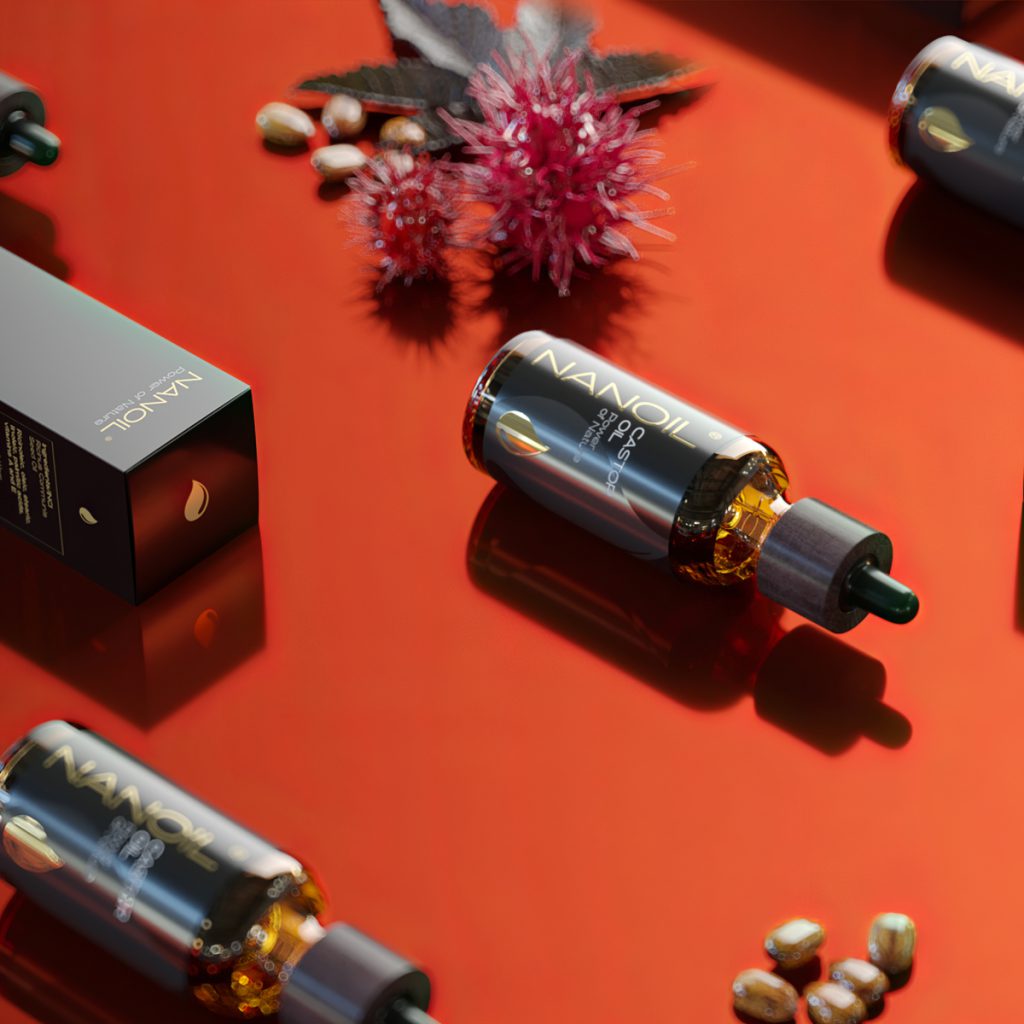 Your hair is falling out in excess, the lashes are weak, and the brows won't regrow? Mother Nature's got a remedy. Why don't you try a foolproof oil that has been popular for ages? Castor bean oil remains the hot stuff on the cosmetic market and nobody is surprised why even celebs go for it. Check out the best-seller – Nanoil Castor Oil. Learn how to grow long hair and lashes and thicken brows using a simple and brilliant method!
Castor oil Nanoil – good-quality, beauty oil
Are you looking for castor oil that will bring the greatest benefits in your beauty routine? The effect of Nanoil Castor Oil is appreciated by shoppers in all corners of the world! The bottle holds a natural cosmetic which holds the Ecocert label, given only to the best-quality natural beauty items. It's cold-pressed and unrefined so that every drop can contain ingredients which have the greatest effect on our hair or skin. Castor bean oil is mostly made from ricinoleic acid, oleic acid, linoleic acid, plus flavonoids and terpenoids.

REMEMBER!
You have a choice – choose top quality. The cheap and widely-available castor oil is refined so it is like a stranger to the human body. Pharmacies sell it for medical purposes, mostly for treating stomach problems. Go for a certified oil for beauty purposes, the one like Nanoil, and enjoy the best effects in your beauty routine.
Nanoil Castor Oil: effects and benefits
It has antibacterial and antifungal properties.
It speeds up the growth of hair, eyelashes and eyebrows.
It stops hair from falling out in excess, strengthening it from follicles to the ends.
It enhances and repairs nails.
It helps remove orange peel.
It makes stretch marks less noticeable.
It smooths and softens the hair, leaving it more glossy.
It is perfect for oil cleansing and make-up removal.
It has a subtle darkening effect on lashes and hair, preventing faded color and dullness.
Nanoil Castor Oil: uses
FOR USE ON HAIR
Castor oil is usually used on hair to make it stronger. Applying it to the scalp regularly will stimulate growth of hair and prevent it from falling out excessively, eliminating the risk of hair loss. Nanoil Castor Oil will also hydrate the hair, leave it more resilient, and enhance its shine. By rubbing it into the ends, you can stop split and brittle strands.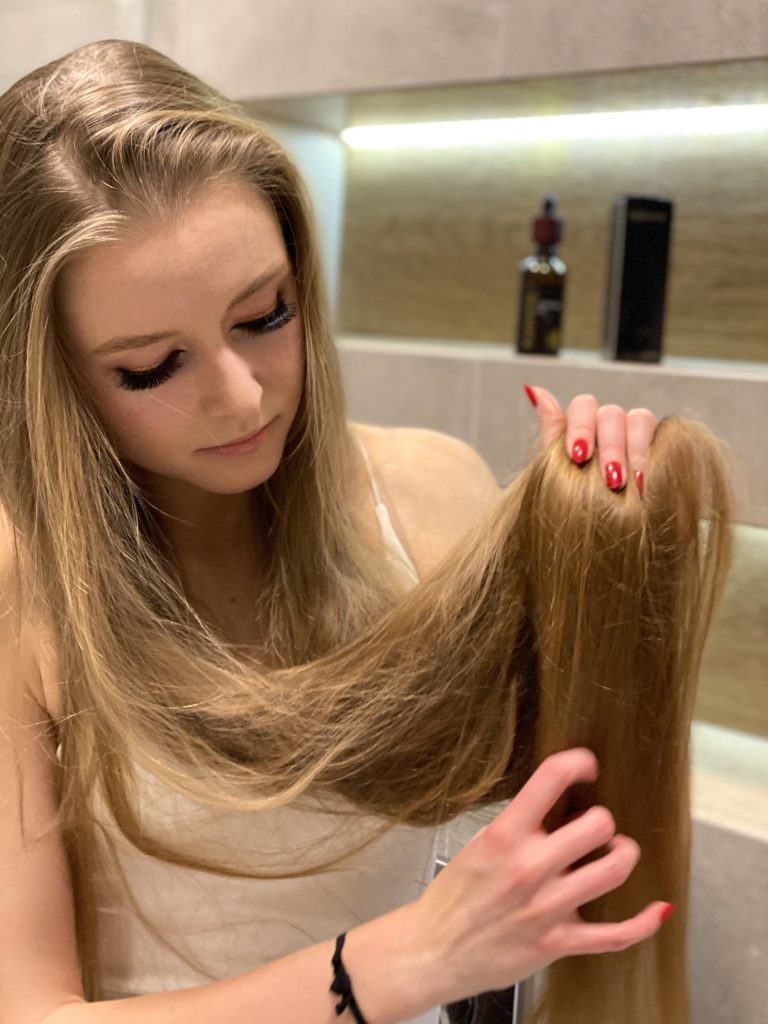 FOR USE ON LASHES AND BROWS
Not just hair on the head grows more quickly thanks to Nanoil – it also enhances the lashes and brows. Castor oil increases blood flow to the scalp to stimulate hair bulbs and boost growth of hair, brows and lashes, plus is a natural color-darkening agent. It is a popular, natural lash and brow conditioner, nourishing and enhancing the hairs.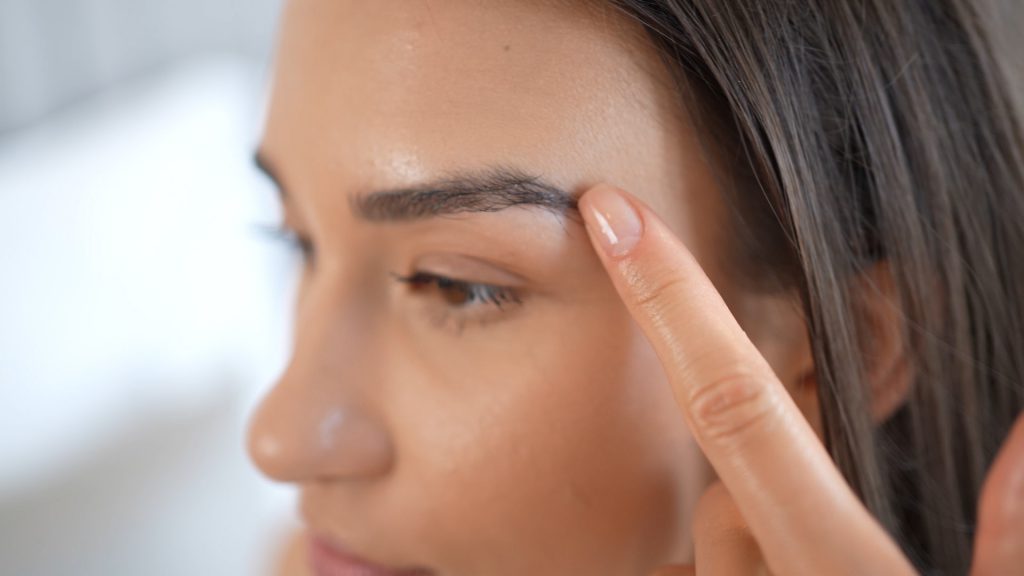 FOR USE ON BODY
Because Nanoil's castor oil is lighter than oils from pharmacies, it can be used on the skin all over the body effortlessly. Use it for massaging the body regularly to get rid of cellulite and make stretch marks less noticeable. Also, try soaking nails in warm castor oil to repair and strengthen them, and prevent splitting.
FOR USE ON FACE
Thanks to its antibacterial effects, it makes a brilliant face enhancer – both for skin with imperfections or dry, dehydrated complexions. Nanoil Castor Oil is a fantastic oil for oil cleansing. It is second to none for removing make-up, face oil and oil-based products.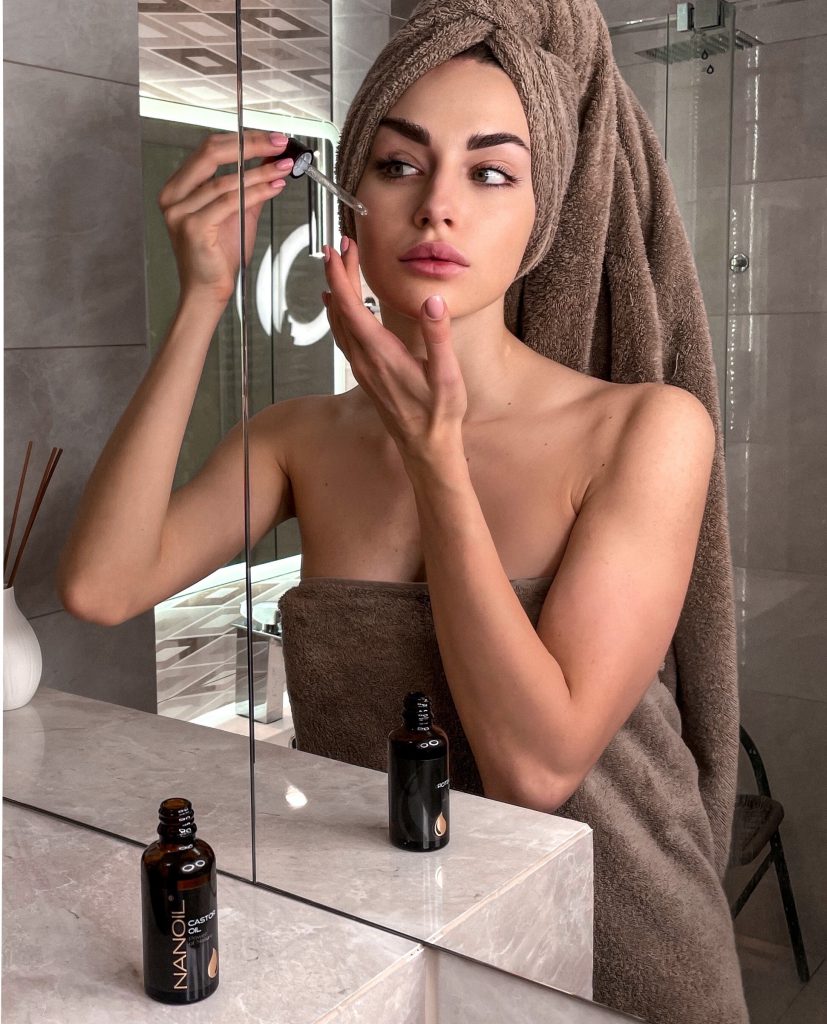 Nanoil Castor Oil: result
Clear skin, smooth body, strong and thick hair, lovely brows and lashes are just a small part of what you can count on using Nanoil Castor Oil. Add it to your beauty kit, create DIY cosmetics, nourish your nails and moisturize the cuticles. It's a great travel-size product. A bonus: Nanoil will help your other half maintain the beard! It is a fantastic beard oil. You can both enjoy using it! Get the best-selling castor oil from Nanoil, and enjoy all of the benefits it brings.
You can read more and buy the product at nanoil.us