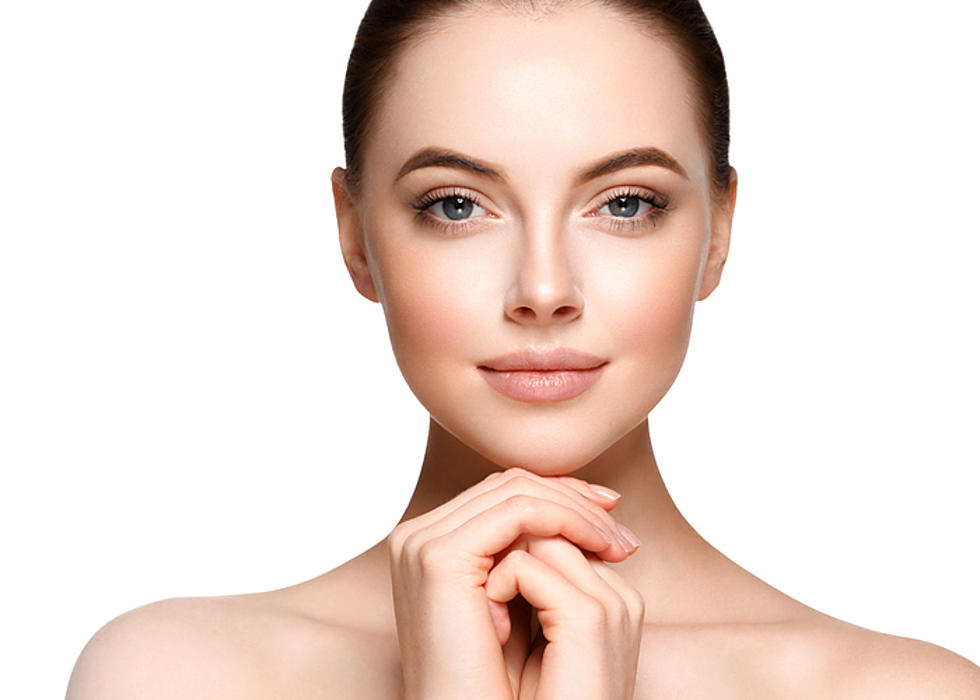 Beauty routine for couperose and sensitive skin needs to be made up of only mild cosmetics. The tough part, however, is to find the care products that on one hand don't cause irritation and, on the other, are ruthless for spider veins and redness. When used regularly, such products doesn't only eliminate the problem of weak capillaries, but also uncover a clear and flawless complexion. We know that face serum is a cosmetic having the very effect on the skin. But which one will be the most suitable for delicate and sensitive skin?
These TOP 5 serums for couperose and sensitive skin are simply unbeatable! Even though they differ primarily in size, application and formula, there is one thing they have in common: all of the face serums you're going to see in a moment bring relief and deal with common problems of couperose and sensitive skin.
We all know it well that sensitive skin is one of the toughest to take care of. Obviously, a face serum can help you say goodbye to what bothers you most. However, there are some things worth bearing in mind to quicken the effects.
Choose only mild cosmetics that are free from alcohol or SLS.
Always use a face cream with SPF.
Don't exfoliate more often than once a week.
Drink at least 2 liters of water a day.
Cut down on spicy foods.
Don't spend too much time in the sun.
Avoid air conditioning.
Enrich your diet with vegetables and fruit.
Top 5 World-Class Face Serums for Couperose and Sensitive Skin You May Want to Try
1st place

NANOIL: Anti-Redness Face Serum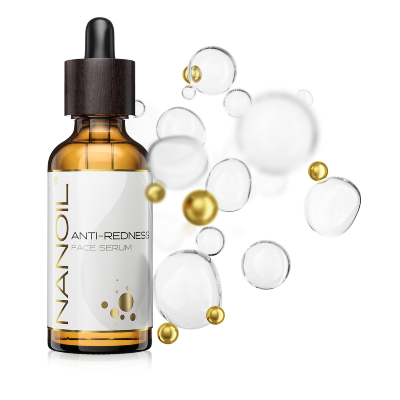 The secret of Nanoil high effectiveness is the formula made of a few plant substances extracted from linden tree, cypress and punarnava that bring instant relief to irritated skin. When used long-term, these extracts provide protection and remove red splotches from the face. The most important though is horse chestnut seed extract that targets the walls of capillaries to seal and make them stronger. As a result, the problem of redness and spider veins is sorted out. Another good thing about Nanoil Anti-Redness Face Serum is that it's able to delay ageing, meaning that it also keeps skin younger-looking. Being a lightweight and fast-penetrating, Anti-Redness Face Serum can be applied prior to doing makeup.
Interestingly, Nanoil face serum for sensitive and couperose skin is quite big – one bottle holds 1.69 fl. oz (50 ml) of the soothing product. Surprisingly, the price isn't twice higher which means that Nanoil Anti-Redness Face Serum is cost-effective. The formula is vegan. More about the product on: nanoil.us
2nd place

DR. GRANDEL: Couperose Expert Concentrate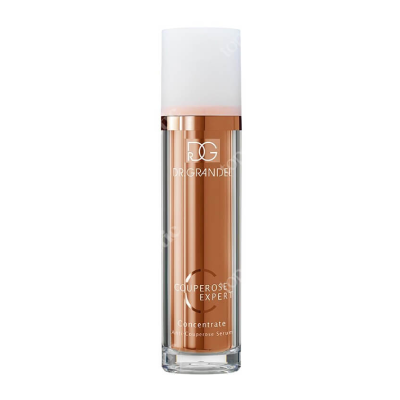 One place behind is the concentrate from Grandel dedicated to couperose, sensitive and mature skin. The thing that makes it stand out is the formula combining serum with face cream. (Note: you need to follow it with a face cream). The composition is rich in plant extracts (e.g. Asian grass, ginkgo biloba and germanders) and plant oils (rose, sunflower and jojoba) for calmer and repaired skin. The most important ingredient however is red algae that fortify the walls of weak capillaries, reduce puffiness and improve suppleness.
Even though the serum is quite big, this 1.69 fl. oz (50 ml) doesn't last long. How so? Simply because you need at least three pumps per application to cover your entire face evenly with the product.
3rd place

ORIGINS: Mega-Mushroom Skin Relief Advanced Face Serum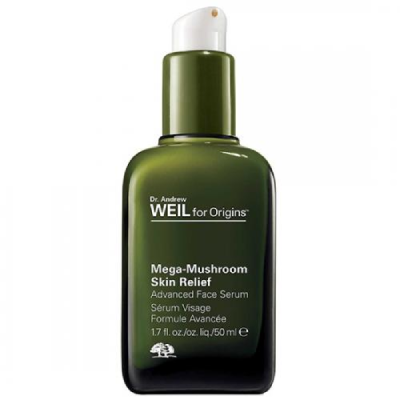 The last on the podium is a face serum launched by Origins. The formula is really something because it contains reishi mushroom. Even though this name may not ring a bell, this mushroom can be already found in some skincare products. Known as the mushroom of immortality, reishi shows numerous skin benefits that include reduction of spider veins and rosacea. They are also proven to refine skin's texture and bring relief. Mega-Mushroom Skin Relief Advanced Face Serum is also formulated with a few essential oils that aren't expected to cause irritation (however, we suggest being careful with these). The texture resembles cream and doesn't take long to penetrate the skin. Even though it doesn't ruin makeup, some users complain about the heavy aroma which clearly isn't to everyone's liking.
This face serum is 100% vegan and is available in 3 sizes: 1 fl. oz (30 ml), 1.69 fl. oz (50 ml) and 3.38 fl. oz (100 ml). If this is your first time with Mega-Mushroom Skin Relief Advanced Face Serum, we suggest going for the smallest bottle to check if the serum is able to deliver you the desired results.
4th place

DIOR: Capture Youth Redness Soother Age-Delay Serum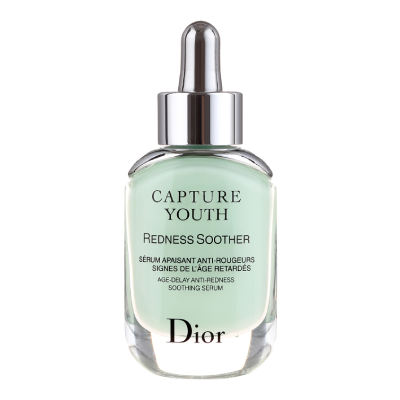 If you're looking for something more exclusive, then choosing Dior and its Capture Youth Redness Soother Age-Delay Serum would be like hitting the jackpot. The packaging looks luxurious – no doubts about it – and is filled with many ingredients, some of them derived from natural sources. One of such, iris florentina root extract, delays ageing and combats sagging. Bisabolol handles inflammation and soothes irritation. Two forms of vitamin E are also worth mentioning. They are added to the formula to improve circulation and prevent broken capillaries. Even though the product is green-tinted, it doesn't stain the skin. It's pretty fast-absorbing.
The producer recommends using this serum for at least 4 weeks. To get the best results, you should also apply the face cream that belongs to the same series. The last thing to mention is the price which – to us – isn't low. This means that not everybody with sensitive skin would be able to afford Dior serum, especially that it has to be paired with Dior face cream.
5th place

pHFORMULA: CR Recovery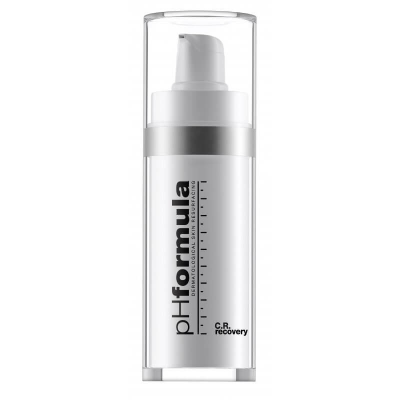 Apart from being recommended for couperose, sensitive and acne-prone skin, this serum is also good when used as a post-resurfacing treatment. Made from a few active substances such as retinol, niacin, lactobionic acid and azeloglicina, CR Recovery offers many skin benefits. First and foremost, it reduces redness, improves skin defense mechanisms and deals with broken capillaries. Sadly, retinol may appear to be too harsh for sensitive skin, triggering a reaction. It seems that panthenol, that the serum also contains, is in charge of soothing the irritation that retinol may cause.
Texture isn't too runny, and that's why many users find it difficult to spread the serum evenly on the face. Luckily, even though the application takes a little bit longer, skin absorbs the serum pretty quickly. pHFORMULA, CR Recovery can be used twice a day. It comes in a 1 fl. oz (30 ml) bottle.
Taking into consideration the effects, size and price, Nanoil Anti-Redness Serum seems to be the best face serum for sensitive and couperose skin. Even though all of the products included in this list offer many benefits and are able to bring relief to irritated skin, there are some qualities that make them a little less appealing. Still, we analyzed the top face serums recognized worldwide to aid you in making the best choice. We hope we helped!