I think I tested about billion of different mascaras, but I just can't find this perfect mascara for me. Search lasts, patience running out and there are less and less candidates on the horizon. ;) Couple of weeks ago its premier had Eye Opening Mascara from Bobbi Brown, so I get tempted to buy it and I started testing. What did I learn? How does Eye Opening Mascara stack up against other brands? Does it pay off to buy new Bobbi Brown mascara? Read below.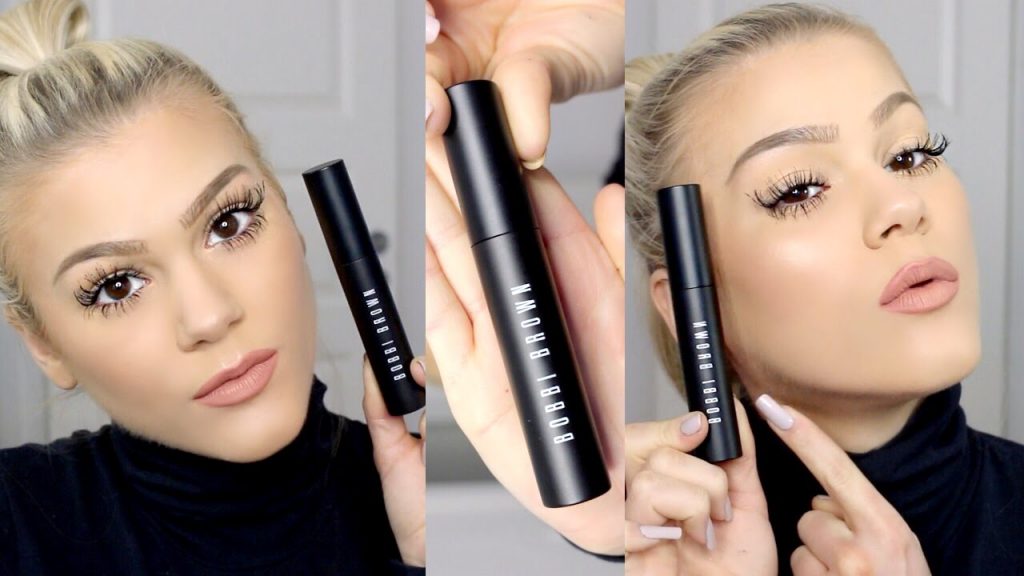 Bobbi Brown's promises sound tempting:
intensive black (with ink or carbon black depth) on lashes,
creamy texture that doesn't glue lashes together,
thickening formula,
extremely long lasting formula up to 8h,
lengthening, thickening, curl and volume in one.
What is the secret of Bobbi Brown Eye Opening Mascara?
For the success of the mascara and its great properties is supposed to be responsible innovative brush and an advanced product formula. Let's start with the first position.
INNOVATIVE BRUSH
I can honestly say that there is no revelation on this subject for me. The brush is very thick and has thick bristle. For my lashes it works, but for ladies with shorter lashes or smaller eyes it can be difficult to use applicator of this size. Bobbi Brown brush presents itself very well against elegant black packaging, but I think that the same effect could be achieved with use of silicon applicator, which I personally love.
ADVANCED FORMULA
Ink thickening formula is an effect of well-prepared composition. In the Eye Opening Mascara we will find: thickening powders, kaolin, mineral waxes, Carnauba wax, selected resins and Gum Acacia Senegal. What does it mean? Thanks to such composition Eye Opening Mascara has creamy texture, gives no gluing effect and should be long lasting.
How does Eye Opening Mascara work in reality?
I will rise to each promise of the manufacturer to illustrate in how many per cents it ties in with reality.
(+) intensive black colour – mascara truly gives pitchy black lashes effect;
(+/-) doesn't glue lashes together – with first layer it is OK, but with another layers you need to comb out;
(+) no lumps – texture is smooth and leaves no lumps;
(+) thickening – I had better thickening mascaras, but this one gives equally good effect;
(+) lengthening – enriched with resin formula gives length, by extending ends;
(-) curl – no chance for it, because no mascara will do that without eyelash curler;
(+) no smudging – it's true that this mascara has properties similar to waterproof mascaras;
(-) long lasting effect – it is certainly not 8h, because mascara starts to flake after 2-3h.