It is completely natural that women want to look attractively and trendy all the time. They are not afraid of undergoing plastic surgeries or aesthetic medicine treatments, spending a lot of money on the latest fashion and accessories as well as applying colour and beautifying cosmetics of the highest quality possible. Unfortunately, this kid of luxurious products is not available to all women. Fortunately, there are other beautifying methods thanks to which you can look gorgeously. These products focus on improving look of eyelashes. You can choose among eyelash extension and density improvement treatment, application of false eyelashes or putting on eyelash serums.
Eyelash extension and density improvement treatment.
The most popular method of obtaining attractive look is making your eyelashes longer and denser. This kind of a procedure should be conducted only in professional beauty parlours. The staff should have appropriate equipment and devises at their disposal as well as present high qualifications and manual skills. We can distinguish several methods of eyelash extension and density improvement. The truth is, the set of instruments, that is required for the procedure, looks really impressive.
1:1 METHOD – EYELASH EXTENSION
One of the most favoured technique of eyelash extension is 1:1 method. Eyelashes become longer thanks to sticking single false eyelash to the natural one. A beautician starts from separating upper eyelashes from the ones growing on the lower eyelid, and then, isolates one natural eyelash. Thanks to use of special adhesive, she attaches one false eyelash to the isolated lash. When it comes to density improvement, it is conducted by attaching more than one false eyelash to one natural. Method focusing on volume boost has several names like 2:1, 3:1, 2D, 3D, etc. Both eyelash extension and density improvement require use of special instruments and materials. For example, a beautician uses tweezers, an adhesive of black colour and, obviously, false eyelashes. As it is not hard to guess, artificial eyelashes have various degrees of curl, colour, and length. What is more, the material used for production also differs, sometimes it is silk, sometimes false eyelashes are made of Siberian mink fur.
2D METHOD – DENSITY IMPROVEMENT OF EYELASHES
Eyelash extension and density improvement are fairly time-consuming and costly procedures. False eyelashes are being attached for about two hours, and the in-filling sessions, which should be conducted every three or four weeks, last approximately 45 minutes. Obviously, the prices depend on the beauty parlour, however such a treatment costs more or less £80. Eyelash extension and density improvement procedures are considered as safe for both sensitive eyes and skin around them. Nevertheless, if this beautifying treatment is conducted in a wrong way it may lead to irritation development or cause allergic reactions. Naturally, there are some contraindications connected with eyelash extension and density improvement procedure, and they are: alopecia, the dry eye syndrome, hyperactivity, allergy of eyes and skin, as well as allergy to any of the ingredients of adhesive or false eyelashes. It is worth mentioning, people wearing contact lenses are not advised against having false eyelashes attached.
Are false eyelashes the best way to obtain pretty look?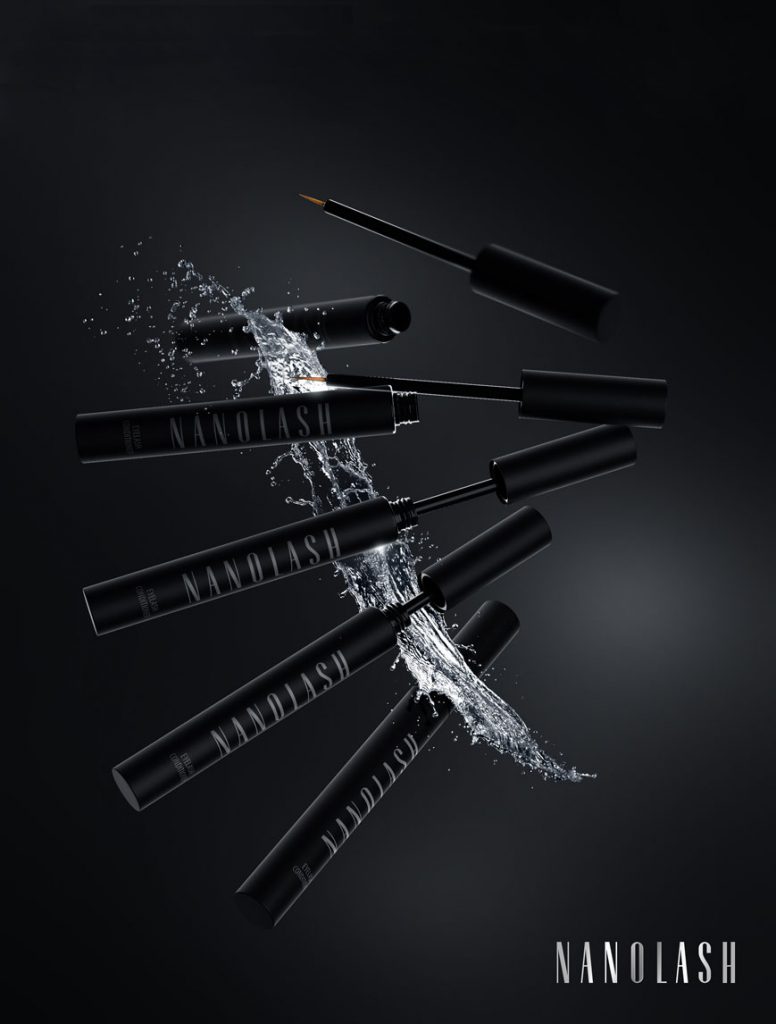 Eyelash extension and density improvement are not the only beautifying methods that gift a women with attractive appearance. Stripes of eyelashes or individual false eyelashes are equally effective. This kind of a procedure can be conducted in a beauty parlour or just done at home. What is more, it occupies less time and is much cheaper than eyelash extension and density improvement treatment. False eyelashes, regardless of their form (stripes or individual eyelashes) can have many shapes, colours and length, therefore, they can be adjusted to gift a woman with perfect look, the one that suits her best. On the other hand, this kind of a procedure has its drawbacks. Both stripes and individual sets of artificial eyelashes hold no longer than two weeks only. It may also happen that they fall out or are pull out together with natural eyelashes. The truth is, it is hard to fill the fallen-out eyelashes. What is more, longer false eyelashes and shorter natural ones do not look attractively.
APPLICATION OF FALSE EYELASHES
Eyelash serum beautifies your look.
Eyelash extension and density improvement treatment as well as application of false eyelashes are just certain methods of eye beautification. Definitely, these techniques are not that good when compared with the following method. Eyelash serum has become fairly popular and highly efficient cosmetic of eyelash extending and caring features. One of this kind of products is Nanolash.
This cosmetic is able to stimulate eyelash follicles for more efficient work which results in volume boost. Additionally, the eyelash serum nourishes and thickens eyelashes. This does not only make eyes prettier but also they seem to be bigger than they really are. Thanks to this cosmetic, the colour of eyelashes becomes darker and the eyelashes themselves turn into being nourished and regenerated – the little hair of eyelids are less prone to damages and falling-out. Due the natural substances included into the composition, the eyelash serum takes care of eyelid skin and the eye skin area as well.
Eyelash serum is very easy to use. A thin and precise brush makes the application effortless. Its shape facilitates reaching follicles and eyelash roots to supply them with all the nourishing substances. The cosmetic has to be applied on cleansed and dry eyelid skin, on upper and lower eyelash base. Eyelash serum is absorbed immediately, it does not run down into eyes and does not irritate sensitive eyelid skin. The first effects of the eyelash serum treatment are noticeable after two weeks, whereas the final result is obtained after more or less a month. The complete course of the treatment lasts a little more than six months.
Eyelash serum with comparison to other methods of eyes beautification (eyelash extension, density improvement, false eyelashes etc.) performs really well. The manner of application is definitely easier and time devoted for it is much shorter. What is more, the cost of a single package is way lower with comparison to eyelash extension and density improvement treatment. Despite that false eyelashes, both stripes and individual, provide immediate effect, it is the eyelash serum that makes eyelashes look natural – in fact, these are our own eyelashes that are extended.