Until recently, brow lamination was a treatment performed exclusively by a professional. Regular people were discouraged from looking at the various bottles and intricate instructions involving many steps that could easily get confused. Today, all that has changed. A good brow lamination kit that's properly thought-out and well-explained can greatly facilitate the brow lamination treatment at home. Meet Nanobrow Lamination Kit – a kit that's perfect for both professional salons and for home use.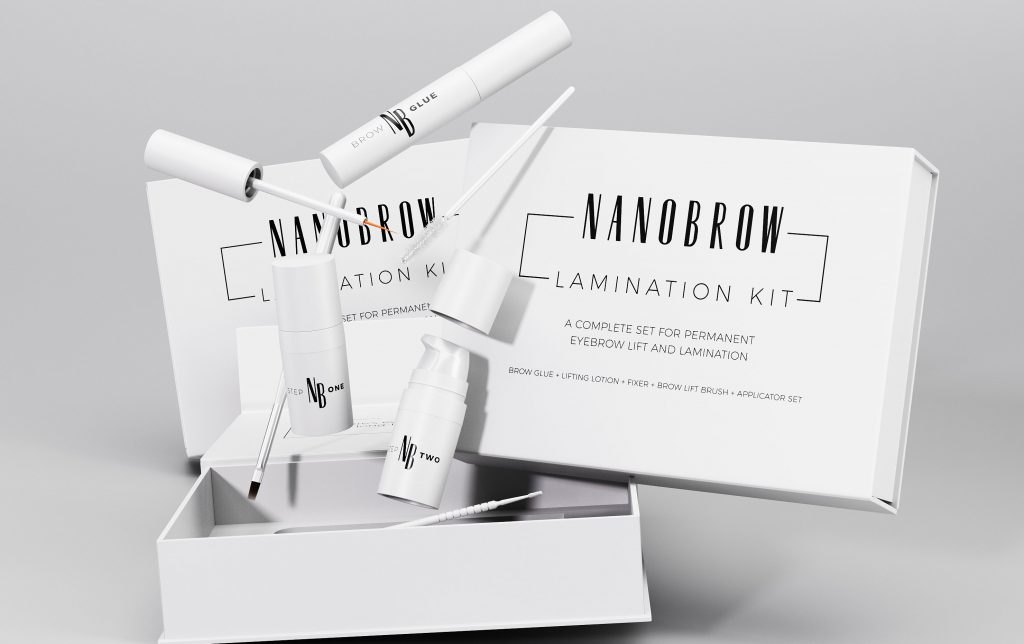 Brow lamination at home – how is it possible?
Brow lamination involves changing the structure of the hairs to ensure they are more prone to styling so you can shape them just as you want. This is done with the help of special solutions, applied one by one. The last one sets the brows in a new shape and ensures the effects lasts for several weeks. Brow lamination used to be a complicated procedure: the beautician had to keep a close eye on the waiting time for the solutions to work keep and adjust it to the condition of the brows, and skillfully put on the osmotic film so as not to ruin the shape of the eyebrows. Today, various kits for brow lamination at home do not require the use of cling film, and the waiting time for the solutions to work is shorter to ensure the whole procedure takes no more than 20 minutes. A brow lamination kit that has been causing quite a stir is Nanobrow Lamination Kit. With this kit, every DIY brow lamination at home will prove successful!
Nanobrow Lamination Kit – price, details, efficiency
Price – low (the same as one brow lamination treatment in the salon).
Kit formulas and sizes – Nanobrow Lamination Kit contains: Brow glue (7ml / 0.24 fl oz), StepOne Lifting lotion (5ml / 0.17 fl oz), StepTwo Fixer (5ml / 0.17 fl oz), a set of applicators to facilitate the lamination.
Efficiency – the kit is enough for about 10 lamination treatments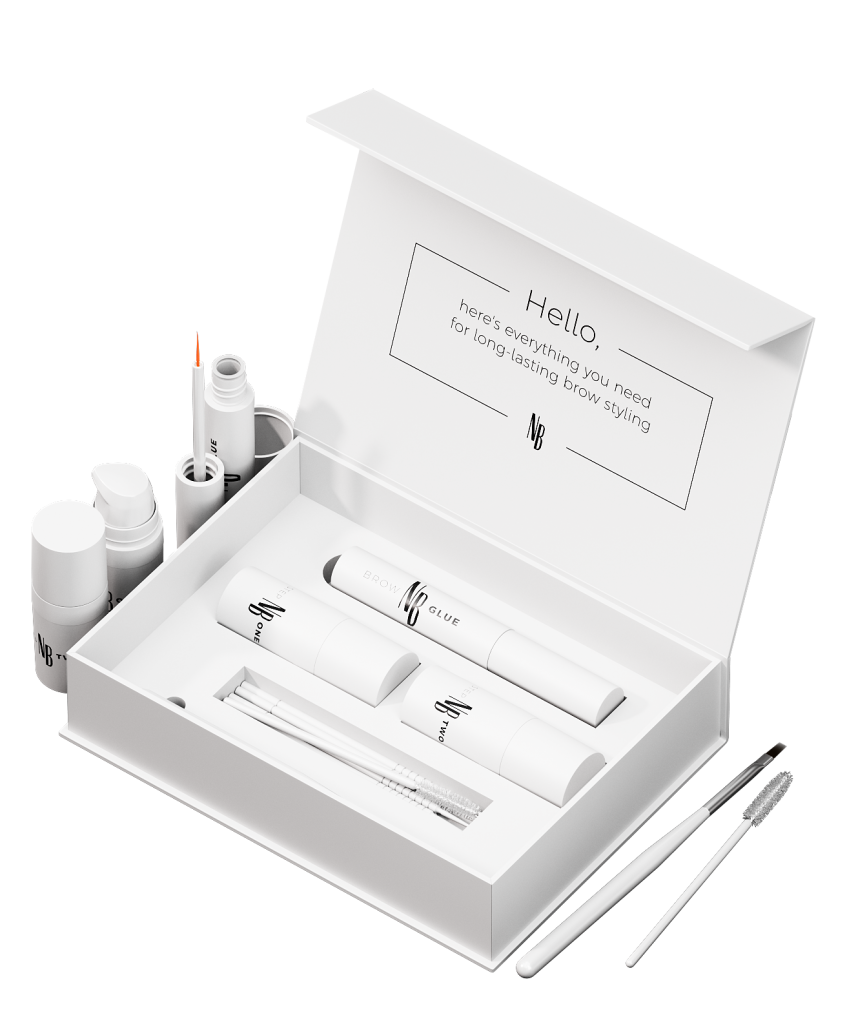 The practical kit for brow lift and lamination from Nanobrow
Find out more about its performance on the website www.nanobrow.us
Brow lamination with Nanobrow Lamination Kit – you will be surprised how easy it is
What makes Nanobrow Lamination Kit one of the best at-home lamination kits? Because it's easy to use and comes with perfectly explained and easy instructions. The kit contains only 3 solutions, in addition, clearly numbered to make sure it's impossible to confuse their order. You apply them one by one according to the instructions on the packaging. The products are properly refined and feature the highest quality so that you can laminate your eyebrows at home quickly, efficiently, and safely. It's worth mentioning that Nanobrow Lamination Kit is also suitable for professional salons – it's elegant, professional, and delivers great results!
Laminating brows at home pays off!
Do you know how much you can save by doing brow lamination at home? Let's calculate: the price of the Nanobrow Lamination Kit is about as much as one brow lamination treatment at a professional salon. However, considering that this kit is enough for ten DIY laminations, you can save as much as you would spend on about 9 lamination treatments at a beautician! It definitely pays off!
Nanobrow Lamination Kit – reviews
Women claim: it's the best lamination kit I've had! They enjoy their beautiful eyebrows and praise the efficiency, and some claim the effects lasted for up to 8 weeks – these are just a few of the glowing reviews of the Nanobrow lamination kit. The product has received loads of positive reviews. It is rated highly by beauty bloggers and Instagram influencers, and the kit is causing quite a stir in beauty salons. It is clearly an eagerly recommended brow lamination kit that can positively surprise you with the price, quality, and results.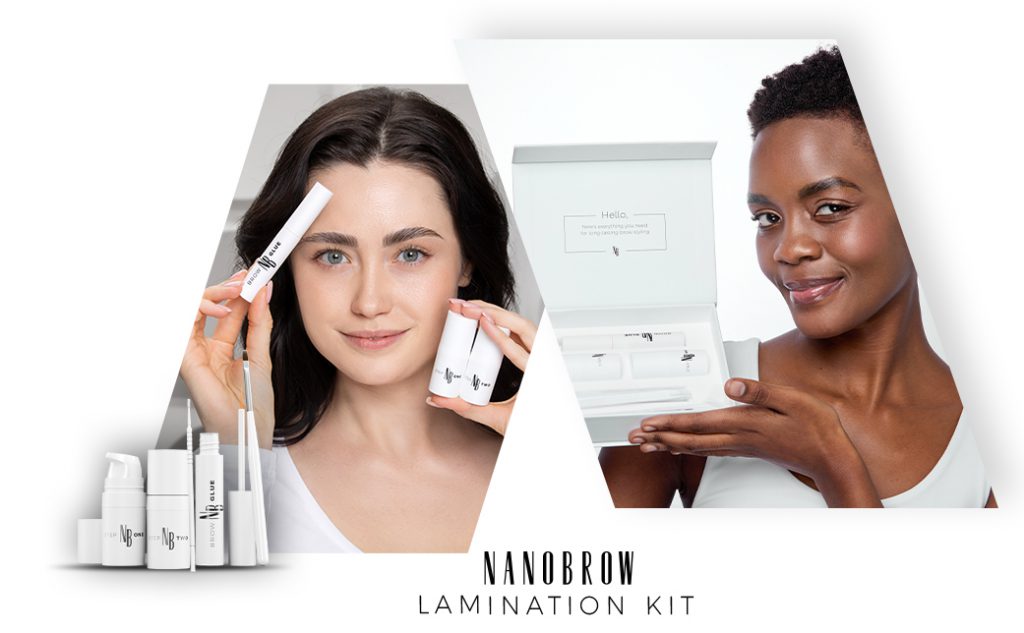 Where to buy the Nanobrow kit for DIY eyebrow lamination?
I'm sure Sephora has this DIY lamination kit on offer. It should also be available in Douglas, other beauty store chains, or various marketplace platforms like Amazon. You can also easily buy it online from the brand's official store, at www.nanobrow.us. This brow lift kit can be yours in just a moment, without leaving home, so visit the official Nanobrow store and make your dream of beautiful and perfectly styled eyebrows come true!