For all the conditioners, masks and oils in your bathroom, you're still unhappy about your hair looks? We all know hair care is not easy. Surprisingly, lack of heat protection may be the thing that keeps you from getting your dream hair. Hours spent conditioning the strands may be wasted because of blow-drying or flat-ironing. Not to let that happen, try a heat protectant spray from Nanoil and boast lovely, healthy hair anytime.
High temperatures make hair lose water, which consequently makes hair dry, brittle and split. Thankfully, there's a solution, namely, securing the hair prior to heat styling. Try a heat protection spray which takes a few seconds to create a protective coating not allowing damage. No matter if you plan on blow-drying, flat-ironing or curling, the Nanoil Heat Protectant will work brilliantly. Get to know it better!
Nanoil Heat Protectant Spray – Volume
This spray comes in a 200-ml bottle which is dark but clearly shows the amount of the product left. You'll apply the cosmetic easily.
Nanoil Heat Protectant Spray – Consistency
Because it's based on water, it won't weigh your strands down even if you've got fine hair. The ingredients are simple and there are no substances that could cause a flat hair effect or greasy strands. Nanoil is very easy to use and you can get to styling right away.
What benefits will the Nanoil Heat Protectant Spray bring for your hair?
Thermal protection is the biggest job of heat protectants. The spray from Nanoil guarantees it for temps. of up to 430℉/220℃ so even if you set a really high temp. On your device, it'll still manage to secure your hair. That's not all, though! The Nanoil Heat Protectant makes the combing and styling routine easier, plus adds smoothness, keeping hair straight for longer. This cosmetic is going to enhance the effects of all your hair care efforts.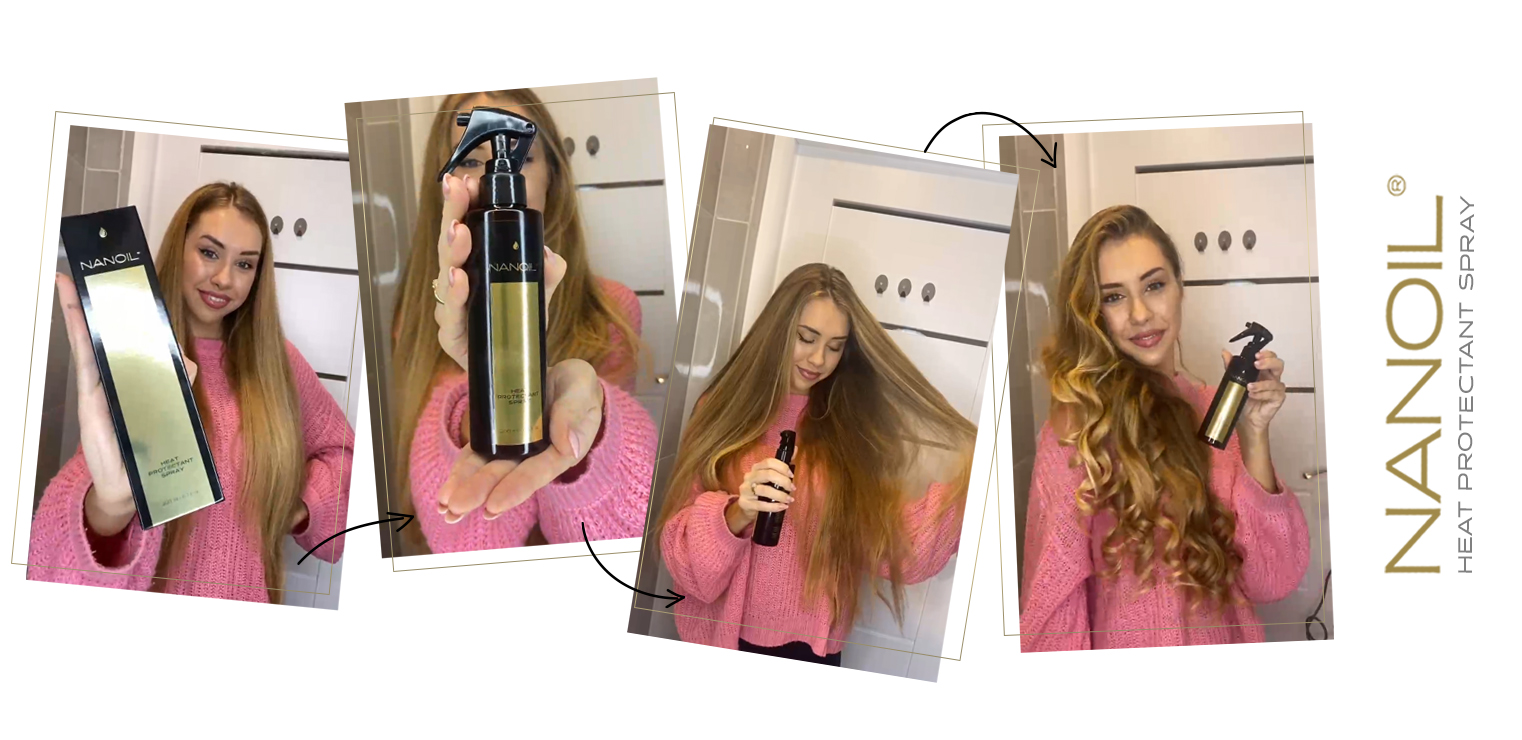 Where to buy the Nanoil Heat Protectant?
It can be bought through the official site www.nanoil.us and that's the way we recommend. However, there are many other online beauty stores where you'll find it. Choose the best offer.