It appears that heat protectants are getting more and more popular among those who can't imagine their morning routine without using a flat or curling iron. And that's great because daily use of heat-styling tools often causes irreversible damage in hair.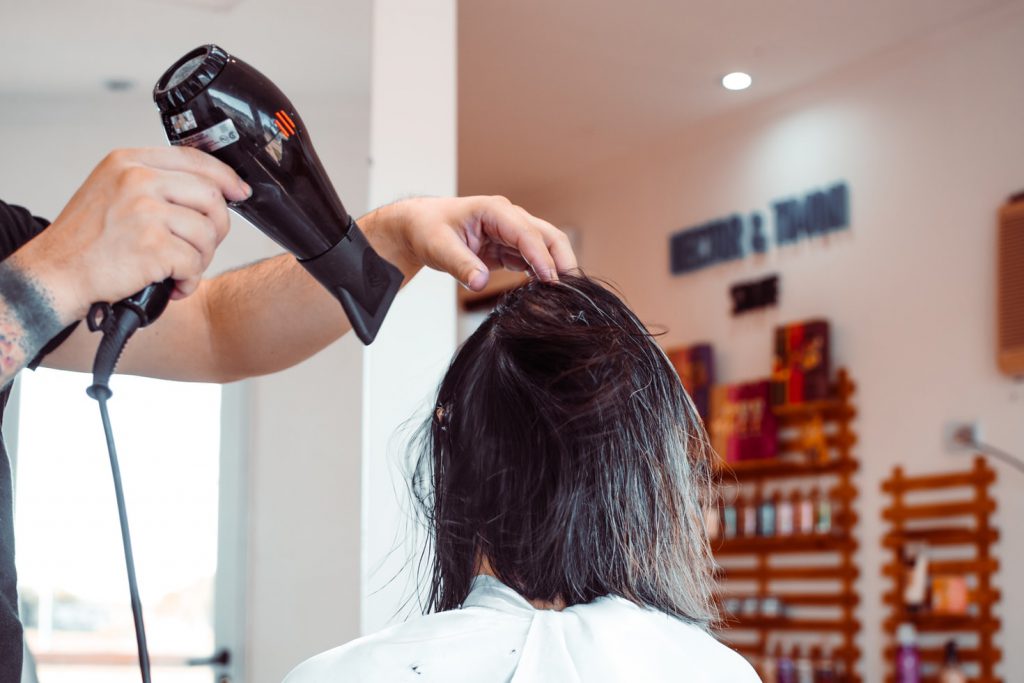 Luckily, there are some products that allow you to create fabulous blowouts without inflicting any harm on the strands. These life-savers are commonly known as heat protectants and thermal protectors. But which one is really good at keeping the hair safe when you expose it to extreme temperatures? You will learn it in a moment.
How does a heat protectant work?
Its main task is to isolate, hence protect the hair from the negative effect of the heat produced by a hair dryer, straightener or curling iron. Is this problem really that serious? Well, let's see. Styled with heat, hair is deprived of moisture that is slowly kicked off the shafts. This contributes to roughness, brittleness and splitting. It's also worth realizing that high temperatures have a negative impact on keratin – the structural building block of hair. When the levels of keratin drop, hair is neither thick nor shiny any longer. It also stops being elastic and healthy-looking.
Ways of keeping hair safe from the ravages of heat styling
To steer clear of the adverse effect of heat styling, you need to create a protective coating on your strands every time before grabbing a heat-styling tool. And there is no other way to do so unless you turn to a heat protectant. When distributed evenly along the strands, this product diverts the heat from the shafts, allowing you to create the desired look without causing any harm to the hair. Interestingly, heat protectants can be also used to keep hair safe prior to sunbathing or spending time in the sauna.
Why are spray heat protectors better?
Even though heat protectants are available in various forms, spray seems to be the most effective one. When closed in a bottle with atomizer, the product is easy to apply evenly on the strands. Additionally, when in the form of a lightweight mist, heat protectant can be applied to wet and dry hair. Lastly, an atomizer helps you measure out the right amount of the product you need to put on the hair. Whether you need to use three or four pumps, which depends on the length of your hair, you are always sure that you applied as much product as your hair needs to remain moisturized and healthy.
Which heat protectants are the best? See our ranking and choose the right product for yourself.
TOP 5 Heat Protection Sprays
1. Nanoil Heat Protectant Spray; 200 ml | OUR PICK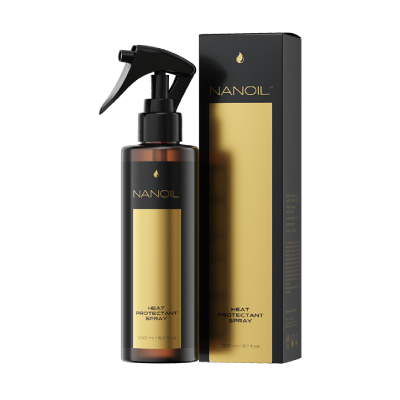 This spray offers a wide range of benefits for hair at a reasonable price. It moisturizes, nourishes and repairs the hair, tames unruly flyaways and makes everyday styling far easier. Apart from this, it also shields strands from the scorching temps. And this effect is owed to the formula, obviously, that contains silk proteins responsible for rebuilding keratin bonds, making hair smoother and fuller. Another ingredient, polyquaternium-46 de-frizzes hair, leaves it softer and stronger. It's also in charge of forming the protective layer on the hair to keep it separated from high temps – even up to 230 degrees Celsius or 440 degrees Fahrenheit. To prevent heat damage, spray Nanoil Heat Protectant Spray over wet or dry hair and let it do its magic – no risk of oily or flat hair. 
Learn more – www.nanoil.us
2. CHI 44 Ironguard Thermal Protection Spray; 237 ml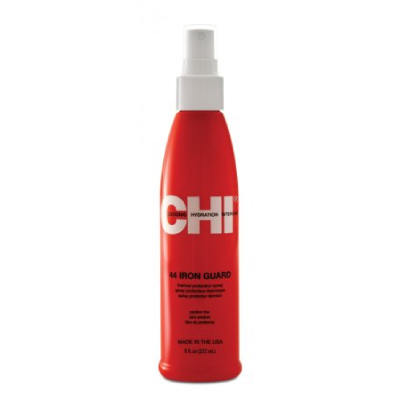 Here's another heat protectant formulated with naturally-derived silk proteins. This is why it's able to fix the hair from the inside, making hair look healthier, softer and shinier. Recommended for everyday heat styling, CHI 44 Ironguard Thermal Protection Spray is good at fighting off the negative impact that high temperatures have on the hair. Without compromising the volume, this product leaves hair sleek and lustrous, as it also extends the life of a style. Thanks to the convenient atomizer, you always apply the right amount of the product. But remember not to put on too much, otherwise you may end up with stringy strands – be careful. The good news is that you may try using this product instead of a hairspray, in case you run out of it.
3. Balmain Paris Thermal Protection Spray; 200 ml
This lightweight and translucent heat protection spray attracts the eyes of minimalists. Available mainly online, Balmain Paris Thermal Protection Spray is strong enough to shield the hair even when you expose it to 220 degrees Celsius / 430 degrees Fahrenheit temperature. It's formulated with silk proteins and provitamin B5, which means that it's also expected to leave the hair stronger, moisturized, de-frizzed and glossy. The good news is that Balmain managed to give us no paraben and no sulfate formula that smells good. It doesn't matter if you spray the product on towel-dried or dry hair because it will always keep your hair protected from heat and splitting. Just remember to run a comb through the strands once you put it on because this will prevent stringy hair. The price isn't low but if you have a bigger budget, you may like this heat protectant.
4. Philip B Thermal Protection Spray; 60 ml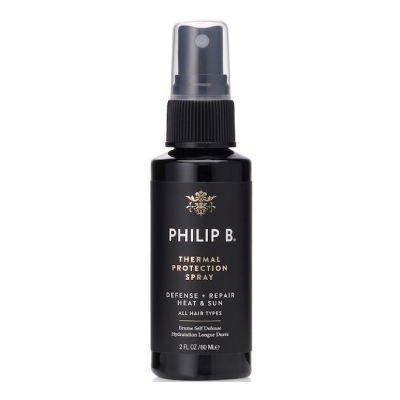 Since best heat protectants are lightweight, let us present to you another product that is proven to protect the strands from the ravages of high temperatures. This one, however, is made up of plant-based ingredients such as mongongo oil, vitamin E and sweet almond oil. Teamed together, they trap water inside hair and prevent split ends. Philip B Thermal Protection Spray also contains an L-amino acid complex that is in charge of rebuilding the cracks in hair outermost structure. Moreover, this spray is color safe and leaves hair knot-fee. However, there are two things that we need to warn you about: the smell is described as intensive and the price is rather high, especially when you compare it to the size of the bottle.
5. Elseve Dream Long Frizz Killer; 100 ml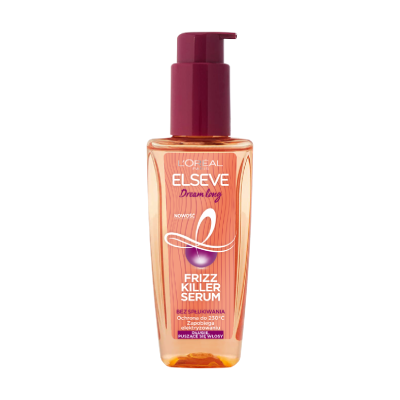 Marketed for long and frizzy strands, Elseve Dream Long Frizz Killer is a salvation for those who lose the battle against unruly flyaways. Offering a 230-degree protection, this product smooths cuticles out for shinier, moisturized and nourished hair. And when the hair is smooth, it's resistant to tangles and splitting. It must be mentioned that you can enjoy all the effects without compromising the fullness of your hair. It won't turn oily too quickly either. Even though Elseve Dream Long Frizz Killer is a silicone-free formula, it may happen that it leaves hair stringy that's why try not to use too much product. The good side however is that you can find this heat protection spray in almost all drugstores.