Revolution in make-up is normal, manufacturers race with each other in ideas to diversify and improve their cosmetics. Revolution in make-up removal is not as obvious, that is why newest product from Phenicoptere is so intriguing and has everybody's interest. This brand introduced line of GLOV Hydro Demaquillage products. Where does the phenomenon of this gadget come from?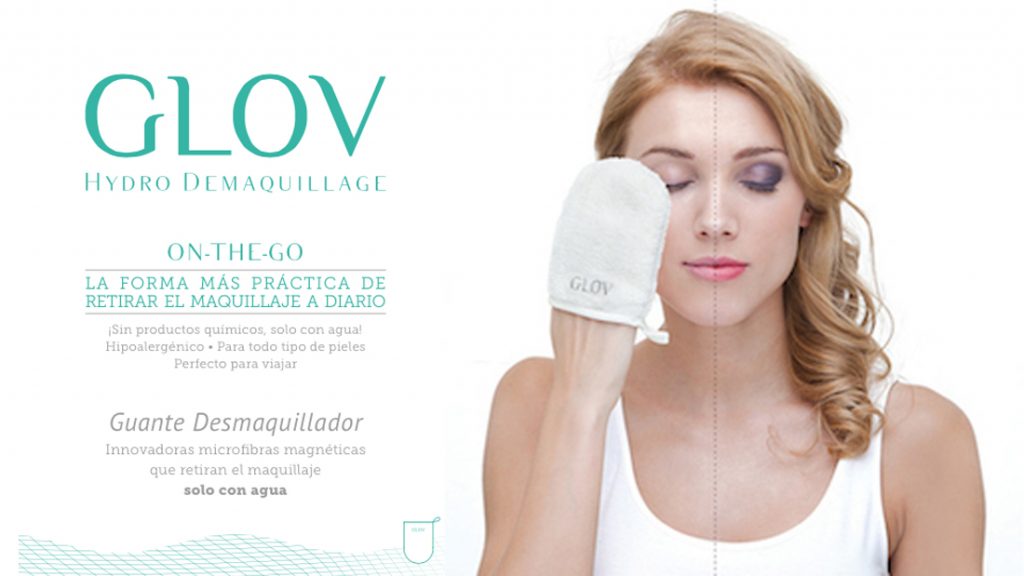 Phenicoptere is a new, few years old brand. Its aim is to promote use of microfibres in Beauty & Spa business, and most of all overthrow belief of necessity of expensive beauty treatments in everyday skin care. GLOV is series of make-up removal products, which use microfibres and are confirmation to the fact that skin care can be simple and easy. In make-up removal with GLOV Hydro Demaquillage you do not need any cosmetics, all you need is water, so it is fully ecological solution.
Fibres in GLOV are made with micro technology, which means that they are imperceptible for eye – 30 times thinner than cotton fibres and 100 times thinner than human hair. Development of new and innovative approach in make-up removal cost Phenicoptere many years of study over thousands of fibre structures. GLOV products needed also use of absolutely innovative micro technology. The result of those research is fibre that is micro thin and has specially created shape. In the cross-section it resembles eight-hands starfish, what provides more effective and easier face cleanse.
GLOV Hydro Demaquillage is a solution, many times more effective than traditional make-up removal. It all thanks to microfibres technology – its size and innovative shape make GLOV a guarantee of perfect make-up removal with clear water only. Microfibres technology is much more efficient than cotton used in pads. GLOV fibres penetrate skin structure and clean it of any pollution, and the starfish structure catches the dirt in its channels and do not smudge it on the skin. For water absorption responsible is Polyamide, and for fat absorption Polyester, i.e. second component of fibres in GLOV Hydro Demaquillage.