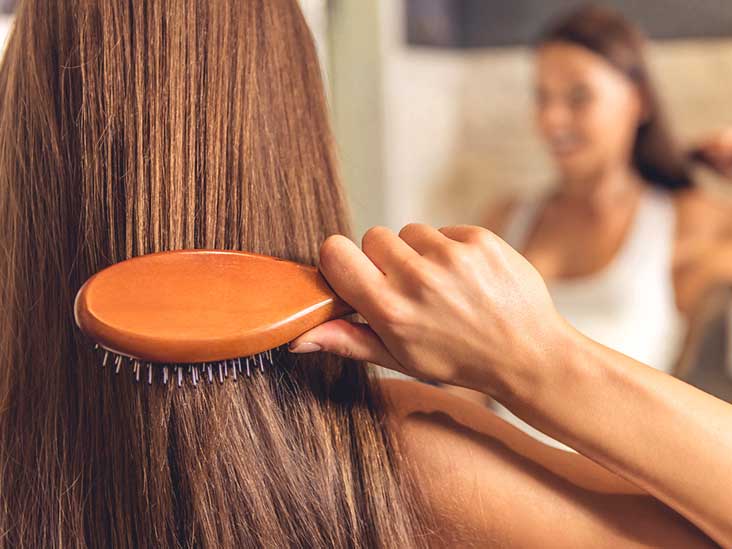 Do you know how to oil your hair? This is a question that often accompanies people at the beginning of their journey with natural care. It is worth remembering that apart from selecting the right method, also matching the oil to your hair type is of significant importance. 
Natural oils are the wealth of valuable nutrients. They are usually extracted from the seeds (although there are also germ oils or flower macerates), which contain the most vitamins and minerals. No wonder so many cosmetic brands use natural oils in cosmetics so willingly.
Hair benefits the most from the properties of natural oils. Why? Vegetable oils are fats, so they mostly consist of fatty acids. These, however, are necessary for the hair to maintain the adequate level of hydration, and are part of the outer structure of each hair. So this is the ingredient that we naturally need.
Oils can be divided in terms of fatty acid content. We can distinguish the penetrating, semi-penetrating and non-penetrating ones. It is worth knowing this division because oils work best when they are well suited to the specific type of hair. The correlation is very simple – the more penetrating the oil, the less damaged hair will benefit from it.
Hair porosity
Knowing the hair porosity – the level of damage – is the key step to success. We can determine low porosity hair, medium porosity hair and high porosity hair. They differ from each other mainly in the structure of the outer layer, but also in the characteristics and needs.
Low porosity is associated with heavy, thick hair that lacks volume. The hair seems healthy because it is smooth and shiny, but at the same time, it is difficult to stylize and gets greasy quickly. High porosity hair is completely the opposite – it's dry, damaged, split and brittle. It loses moisture very quickly, gets frizzy due to moisture and can fall out excessively. Somewhere between these two types, there are strands with medium porosity – normal hair with a tendency to frizz, weak and not quite as we would like.
Hair oiling
Hair oiling solves all the problems all the hair-related problems, regardless of its type. The first step is choosing the right oil that will be the answer to the needs of your particular hair type. The easiest way to determine your hair porosity (for instance, take an online test) and choose the oil with the content of appropriate fatty acids.
For example, low porosity hair requires butter, because they have saturated acids such as coconut, shea, mango, cocoa. Medium porosity hair benefits from oils with omega-7 and omega-9 fatty acids such as sunflower, jojoba, pumpkin, linseed. However, high porosity hair needs oils with omega-3 and omega-6 acids which can be found in argan, avocado, cotton, almond. It is worth remembering that the oils used solo work less effectively, so it is better to reach for professionally composed hair oils combining several different plant oils with vitamins and additional care substances and use them in your daily beauty routines.