Beauty clinics keep tempting us with treatments that promise to make us look stunning instantly, no matter what your beauty flaw is. Eyelash extensions seem to be the most wanted but are they really the best way to get the desired lash length and volume? Not necessarily…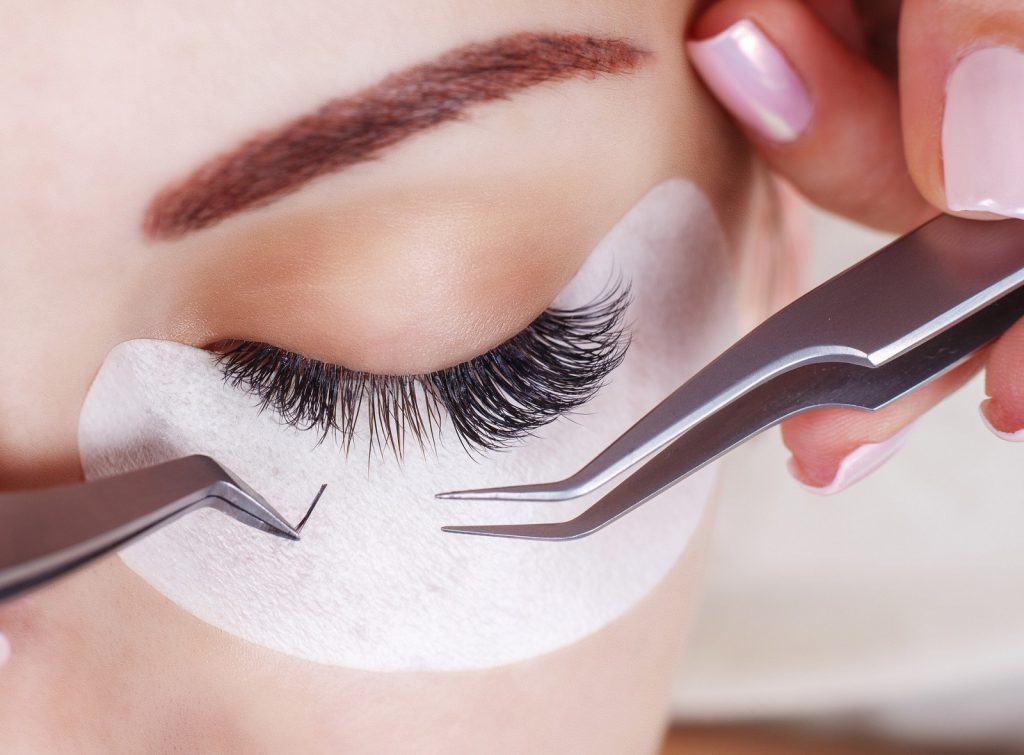 Eyelash is also a kind of hair but it has different length, thickness and function. We often forget about this fact and care only for the hairdo, skipping the eyelashes. Few people realize that they aren't merely some beautifying features but they also protect the eyes against impurities, shielding them from damage. That's why we must be serious when styling and caring for them.
Applying eyelash extensions. What does the procedure involve?
Nearly every woman has heard about eyelash extensions. Some of us have never worn them (e.g. because of the costs) but I guess we can all imagine the effect they give. What does the procedure involve exactly?
This is a treatment that lets us quite easily extend and thicken our eyelashes. To be more precise, it's not our own lashes that we lengthen because we apply false hairs: synthetic or natural bristles. A trained beautician attaches them to the roots of our own lashes, creating the spectacular look. Depending on the volume and length we want, we can choose classic lashes, 2D, 3D or 4D lashes. There are endless possibilities.
Eyelash extensions: effect
Extension of natural lashes.
Fuller lash line.
Enhanced shape of lashes.
Eye definition.
Fleek lashes without mascara.
Can everyone use eyelash extensions? Does it pay off?
Surely, it doesn't. It's forbidden if you have extremely sensitive and allergy-prone skin. The lash extension adhesive often sparks allergic reactions. So, instead of sexy lashes you are likely to end up with swollen, red, itchy eyes.
Also, you shouldn't use fake extensions on very thin, short, weak lashes. The reason is simple: the artificial hair needs a strong natural lash to hold on to. If your natural lashes aren't healthy and strong, and they fall out in excess, you are not going to get the desired, long-wear effects.
To be honest, falsies are going notorious because they overload your own lashes all day and night, making them worse. Not only do they bother you during the daily care (make-up, removing make-up, bathing) but also leave your own lashes miserable.
Eyelash extension alternatives
If you long for long, full, lovely lashes, you don't need solutions such as falsies. There are some ways to enhance their beauty naturally.
Oil treatment – smooth castor oil over the lashes every evening. It stimulates hair follicles and makes them stronger during the night so lashes grow longer and thicker, all-naturally!
Eyelash serum

– if you're hoping for faster and more intensive effect, eyelash serum makes the best pick. You just need to apply it on the lash line using a thin brush after taking make-up off to get longer, thicker, darker, fuller lashes after only 2-3 weeks.

Mascara

– this is the easiest way to enhance the beauty of your lashes. Currently, there are mascaras that lengthen and beautify the lashes but they also have a super-conditioning effect.