Damaged hair definitely spoils your good mood. Apart from looking bad and being dull, coarse and split, it's hard to take control of it and make the hairdo look at least okay. Is there anything you can use to repair damage? Just one thing: keratin. This protein builds the hair and easily fills in the gaps in the cuticle layer and fixes the hair shaft. Where will you find the highest-quality keratin? It's best if you use a good mask. It ensures full repair at home. Before you go for an expensive salon treatment or get the hair cut down, give a hair-revitalizing mask a try.

Benefits of keratin for hair
As already said, keratin is one of the ingredients building the hair. This special protein should always be on an optimal level so hair is strong, healthy and damage-proof. Unfortunately, it's hard to keep it because hair is constantly exposed to many damaging factors. Apart from unsuitable cosmetics, it gets hurt from outside aggressors (minus temperatures, rain, strong sunlight, UV, smog, toxins, pollution). Blow-drying, straightening and curling with hot tools cause damage too.
How to repair your hair using keratin?
The conclusion is clear: keratin is the most powerful because it makes up the hair. We need to replenish it if we want resilient, healthy hair. By using products rich in it you maintain its optimal amount making the hair look stunning and preventing damage. To make it work, it isn't enough to leave it in for three minutes. That's why a hair mask is the best carrier for keratin, allowing you to take control of your hair finally!
Keratin Hair Mask: Best Hair-Repair At-Home Treatment
A hair mask is a product designed to fulfil one purpose: intensively repair the hair. That is why such treatment takes more time and should sit in hair for fifteen minutes or even longer. A conditioner makes hair smoother and easier to comb but you need a mask for more intensive effect and serious care. That is why it's a must-have.
Keratin hair straightening – can this treatment repair damaged hair?
Let's explain the craze for this keratin treatment. Does it really improve the condition of hair? Keratin smoothing treatment is extremely popular because it makes hair look better right away, leaving it smooth and luminous. It isn't true, though, that keratin straightening nourishes and repairs damaged hair. Even though it provides hair with the keratin molecules, it's done with extremely high temperature (230 celsius degrees is destructive for hair). After applying the keratin product, a hairdresser straightens each strand of hair many times, which has a terrible effect on hair.
It's good to know that the preparation used in the treatment also contains toxic substances like formaldehyde. They are necessary to make keratin build into the hair structures and are pressed into the cuticles as well. Summing up, keratin smoothing treatment isn't good for hair.
Top-Ranked Keratin Hair Masks
NANOIL KERATIN HAIR MASK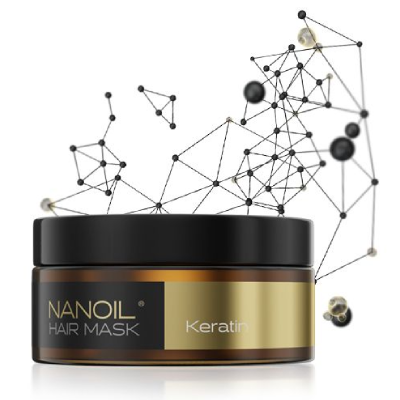 Size: 300 ml
Top-quality repair and fabulous hair off-hand! Your hair will feel incredibly smooth and nice to touch after just one use of the mask. The shine, bounce and vitality of hair is striking. The mask has to be used once a week or every four or five days if your hair's totally ruined. The hair will get strong and resistant to damage really fast. Healthy, nourished hair won't look dull because Nanoil deepens the color and adds gloss. It simply looks stunning! The mask has ideal texture, lasts long and has a really good price. Professional hairstylists recommend it too because it is a salon-worthy product. You can see it for yourself: keratin paired with panthenol gives you "wow" effects.
Grab more info at www.nanoil.us.
GLOBAL KERATIN DEEP CONDITIONER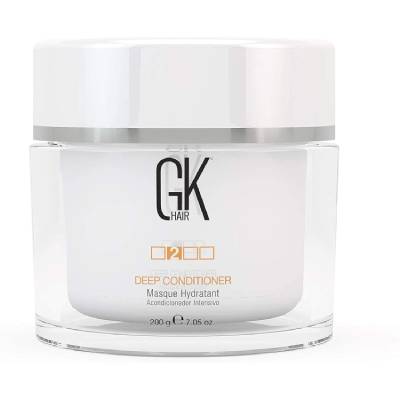 Size: 200 ml
This is one of the priciest hair masks in our round-up. Is it good value for money? People share different opinions but there's one sure thing: Global Keratin Deep Conditioner will leave your hair nourished. It handles any type of hair, improves its condition, holds back static flyaways and unruly frizzy strands. It should be used with other Global Keratin products to give good effects. The product is based on a blend of vitamins and peptides.
KEUNE CARE KERATIN HAIR MASK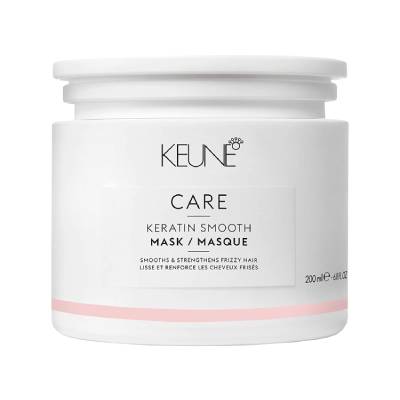 Size: 200 ml
A rather small size plus a high price: what's the result? Kenue mask combines keratin with pro-vitamin B5 and shea butter, and works well for normal and fine hair. It greatly protects against external factors, strengthens and moisturizes. Hair is secured against damage caused by UV, air pollution, chemical processing (coloring, bleaching, permanent wave) and everyday styling. Use it regularly to make the hair healthier (at least once a week, it's best to match the frequency to the condition of your hair).
PHYTO PHYTOKÉRATINE EXTRÊME HAIR MASK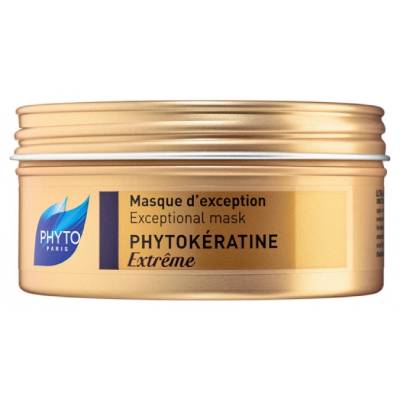 Size: 200 ml
Phytokeratine mask provides an optimal amount of keratin to nourish and improve the condition of hair, making it stronger and resistant to damage. It's quite thick and hard to apply and rinse but it shouldn't be a problem if you've got very dry, damaged hair. This hair type benefits from the plant keratin in the Phyto mask the most. The amount of keratin in the formula may not be what you're looking for but many plant substances and baobab oil make up for that. We guess the high price and small size will be a reason why many people try a different product.
LANZA KERATIN HEALING OIL HAIR MASK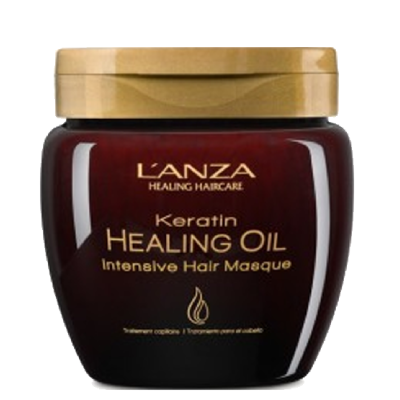 Size: 210 ml
A blend of keratin, oils, coffee bean extract and acai fruit? Yes, please! A small size for a high price is the only thing that doesn't appeal to us. Will the mask manage to make the hair luminous and healthy before you run out of it? The thing that we know for sure is nice application that brings a good conditioning effect, smoothness and protection against damage. The mask holds little keratin but regular application will definitely benefit your hairdo. The Lanza Keratin Healing Oil is free from gluten and sodium chloride, and is suitable for all hair types.
KÉRASTASE RÉSISTANCE HAIR MASK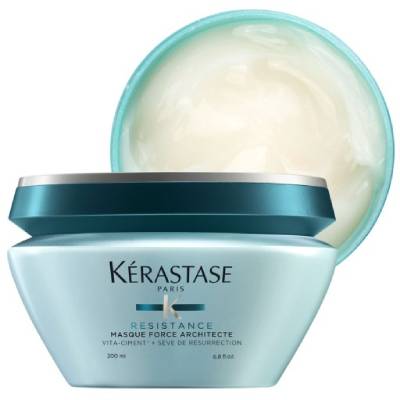 Size: 200 ml
Producers of hair cosmetics often offer small-sized masks for really high prices. Do they think we are going to buy them again not caring about the price? Many people look for alternatives which get rave reviews and are more budget-friendly at the same time. The choice is up to you of course. If you're searching for a good mask for damaged hair that can remedy even extremely dry, brittle strands, then Kerastase may prove to be a good choice. The brand enjoys great popularity so we had to put it in our ranking. The formula of this mask is noteworthy: keratin is enriched with ceramides which fill in porous gaps in hair. It enhances extremely damaged hair quite well.
COCOCHOCO KERATIN HAIR MASK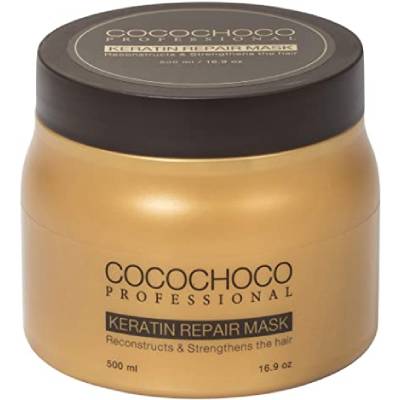 Size: 500 ml
Many users like it that the mask comes in a big jar but others say it's a problem: what if the mask doesn't work out well/should I spend a lot of money on a product which may prove bad for my hair? The makers of the mask promise that natural ingredients and herbs will improve the condition of hair and help it bounce back. The product protects against smog, pollution, toxins, and prevents damage in the future. The vitamins and oils have a good effect on hair. The Cocochoco mask is made for damaged, dry hair, making it smoother and easier to style.