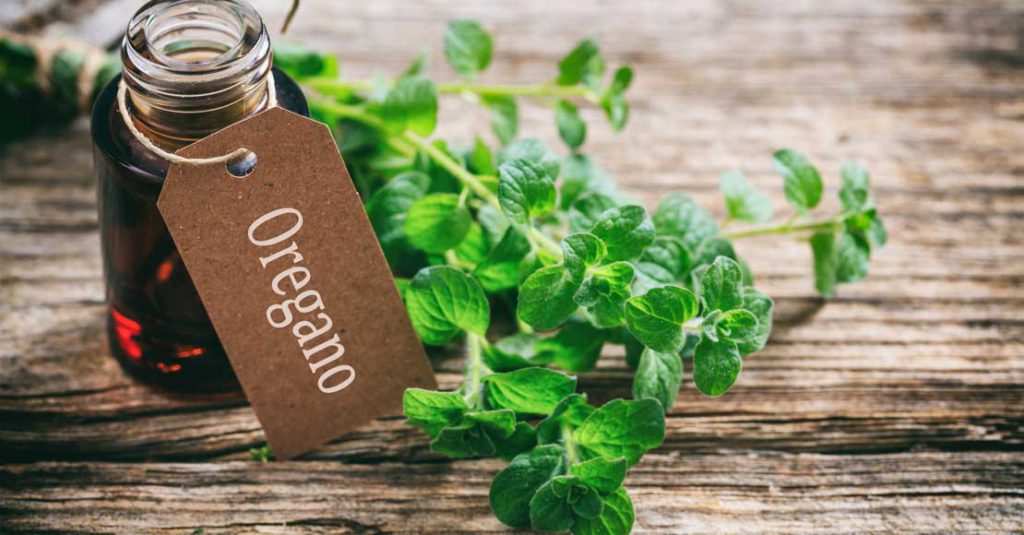 Without doubt, oregano rules Italian cuisine. All of us know how marvelous it tastes when mixed with basil and tomatoes. However, just few realize that oregano also offers various health benefits, and that oregano oil can help us look better! Keep reading to learn all its benefits, effects and applications or 100% oregano oil.
This perennial herb's name is widely recognized worldwide, yet the biologists tend to call it Origanum vulgare. This plant is commonly used for cookery as an aromatic spice giving the dishes the true Italian taste. Surprisingly, people living in ancient Greek knew that there is more to oregano than its flavor-improving quality. Actually, Greek people were the first to extract oil from oregano.
Oregano oil: The properties
Cold-pressed origanum vulgare oil (commonly known as oregano oil) is proven to be a rich source of substances that effectively improve hair and skin's appearance.
Two characteristic substances present in oregano oil are thymol and carvacrol – both being antibacterial and fungicidal. Apart from them, this oil is rich in B-group vitamins and vitamins C, K. Adding phytosterols, fatty acids and mineral salts (zinc, magnesium, potassium, iron, calcium), it becomes obvious that oregano oil brims with nutrients. And this is why oregano oil is perfect for treating skin that requires some help with carrying out self-healing processes.
Application of oregano oil in beauty industry
All-natural oregano oil appears to be a common constituent of various beauty products such as face creams, sensitive skin face serums, face masks and makeup removers. It is not recommended to use it solo mainly because oregano oil is an essential oil that has the tendency to cause skin irritations, provided that it is applied in excess.
Surprisingly, oregano oil can be consumed – it tastes pungent, which it is why it is better to thin the oil with water first. What are the benefits of such treatment? Oregano oil helps deal with various ailments like for example backache and joint pain.
How does oregano oil work?
As mentioned earlier, the skin benefits of oregano oil were known already to ancient people, yet they were not able to name the properties. Nowadays we know a little bit more about the effects of oregano oil – it was tested and analyzed by scientists numerous times. What is certain about oregano oil?
First and foremost, oregano oil is anti-inflammatory, fungicidal and antiseptic, which makes it a potent substance dealing with acne. Secondly, oregano oil knows how to take care of mature skin because it combats free radicals easily. In this way it reduces the oxidative stress and delays ageing, and this quality makes it a perfect element of anti-ageing strategy. Actually, there is another feature of oregano oil that erases wrinkles. Namely, it is able to boost microcirculation which has a positive impact on the skin – this improves skin's resilience and visibly reduces sagging. Finally, oregano oil is commonly used to cure numerous skin ailments, one of which is fungal infection.
Oregano oil: Proper application techniques
Since this is not a popular oil, most people are rather skeptical when it comes to applying oregano oil to their skin – simply, they do not know how to do it correctly. The truth is that oregano oil has to be used the same exact way as any other essential oil.
Do not ever apply oregano oil to the skin if you have not thinned it down. Otherwise, you can expect some nasty skin irritations. Therefore, combine oregano oil with a carrier oil that has a smoothing effect (e.g. almond oil, jojoba oil, argan oil). You can also upgrade your regular skin care products by combining them with a few drops of oregano oil. Just 3-4 drops should do.