Manicure requires precision. One careless move of brush and you need to start everything over! Every woman knows this pain. You avoid it or decide on natural nails, which from time to time you will paint with some nude or colourless nail polish. Sometimes you go to see professional beautician, so that she can execute your manicure. Nails inc. London has a proposition for this issue – spray-on nail polish Paint Can! What are we talking about?
British manufacturer of cosmetics for nail care, Nails inc. wants to meet problems and expectations of women all around the world. Innovations from this brand are a positive surprise. This year summer beginning means another proposition for people who leave in constant hurry, i.e. product which makes easier painting nails and shortens time dedicated for manicure (or pedicure) to the minimum.
Can you paint your nails in 20 seconds?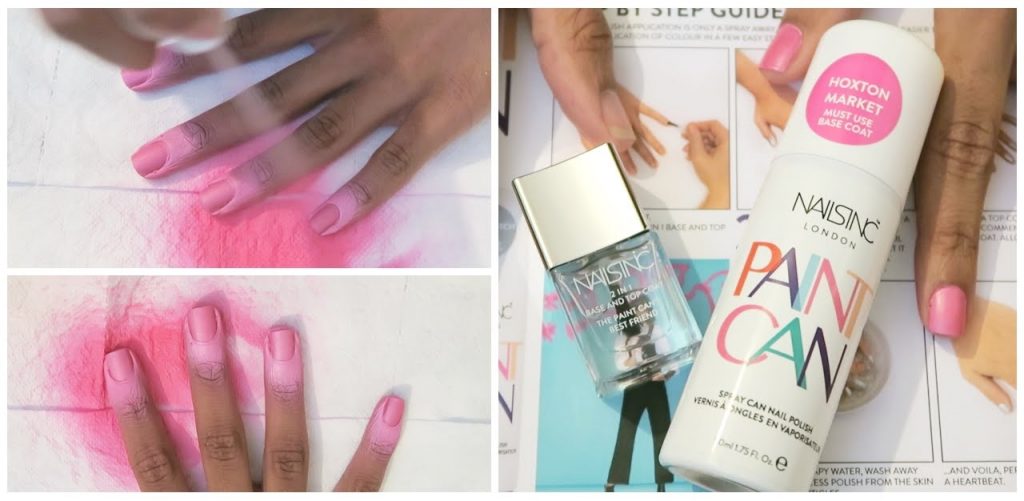 Paint Can proves that it is possible. This product is nothing else but spray-on nail polish. In this case, you do not have to be precise in application of nail polish with brush on the nail plate. All you need to do is spray it over nails in the distance of few inches. Atomiser makes nails covered with even layer of nail polish with perfect thickness. There is no necessity for redoes, because Paint Can is a nail polish with great cover. Entire manicure with this innovative product takes less than a minute. The impossible becomes possible.
People who are interested in this matter, ask how's that possible that Paint Can covers only nail polish and doesn't mess skin permanently. Here, we need to explain how this product works. You have to apply basecoat on clean nails, then spray them with Paint Can. You cannot avoid spraying it on the entire hand, but don't worry. All you need is warm soap water to remove colour of the skin. Nail polish stays only on nails because it is attached to previously applied basecoat. Manicure with  inc. is quick and simple.
Paint Can will be available in shops probably around 12th of November. Sadly, at the beginning it will be available only in two shades: pink and silver. However, brand has confirmed widening of collection if only product will have enough interest. Suggested price for Great Britain is about 12£, but it may change.