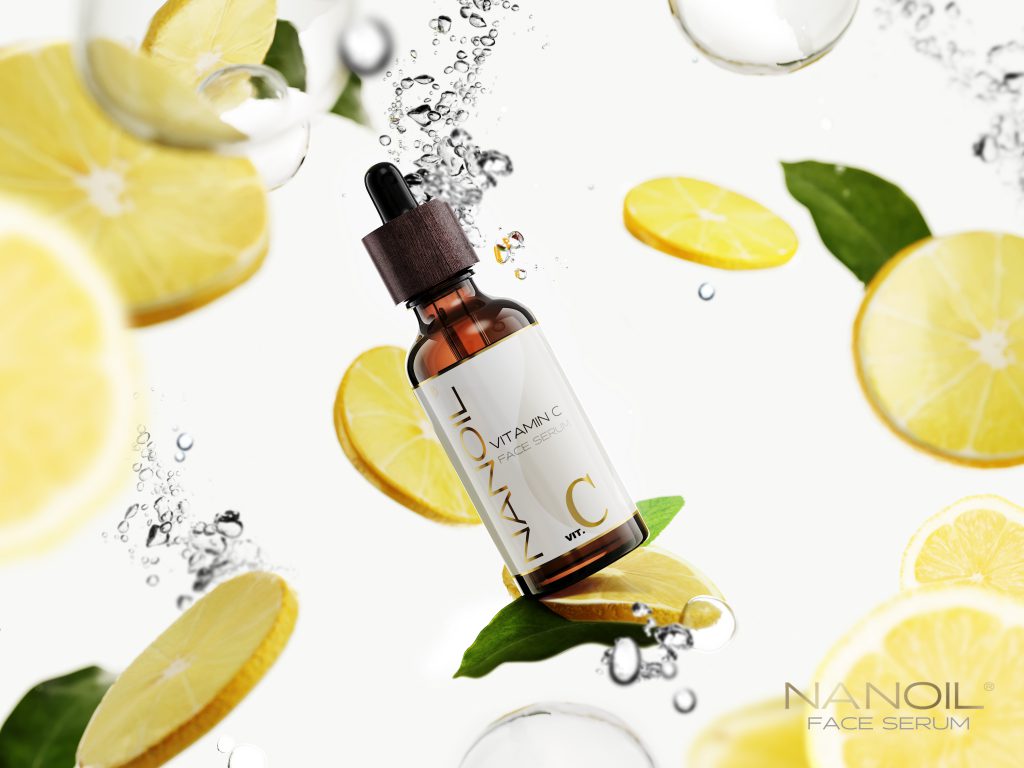 Waiting for the effects for too long is among top things that put us off as far as skin care products go. Especially when it comes to serums which are supposed to work more intensively and really improve the complexion. Are you seeking a face serum which is powerful yet gentle even on the sensitive skin? Trust the power of vitamin C in a Nanoil serum. See what it does and find the secret to flawless complexion!
Nanoil Vitamin C Face Serum: the secret is in the formula
Nanoil is made from carefully-selected ingredients which are highly effective in conditioning the skin. The serum is a duo of two antioxidants that handle uneven skin tone, hyperpigmentation, wrinkles, and tired-looking face.
VITAMIN C – it isn't just any vitamin C. Nanoil contains its most efficient type: Ethyl Ascorbic Acid is a boosted form of pure vitamin C. It preserves all precious properties and enhances the skin, not getting oxidized. Vitamin C in Nanoil Serum benefits from the first days you apply it, and doesn't trigger any irritations. It repairs the epidermis, evens out the skin tone, lightens pigmentation spots and marks e.g. from acne.
PUNARNAVA ROOT EXTRACT – this exotic name is given to the essence of the plant which has been cherished in Asia for ages. It is a strong antioxidant which, similarly to vitamin C, takes part in fighting the effects of oxidation, speeds up epidermal renewal, evens out the skin tone, and prevents new pigmentation marks.
Nanoil Vitamin C Face Serum. When will you spot the improvement?
AFTER A FEW DAYS: the skin is no longer dull and coarse; it looks rested, feels very smooth and soft.
AFTER TWO WEEKS: the skin is full of life, it looks as if treated to a beauty sleep, has a nice tone and enough hydration.
AFTER A MONTH AND LATER ON: face lines are smoother, dark spots fade, the skin is supple, elastic, youthful and super healthy!
How to use Nanoil Vitamin C Face Serum?
IN THE MORNING: Nanoil Vitamin C makes an ideal daytime serum. It is a perfect make-up base because it isn't pilling, plus it keeps the face looking rested and flawless all day.
IN THE EVENING: it is an intensive repair booster, fighting free radicals, strengthening the complexion, and enhancing the synthesis of collagen. The face looks nourished and radiant in the morning.
UNDER SPF-RICH CREAM: did you know that vitamin C intensifies anti-UV protection? It is a perfect addition to a sunblock, reinforcing the skin's protective layer and shielding it from other aggressors like cold weather, wind, etc. Apply the serum before SPF moisturizer to avoid sun-damaged skin!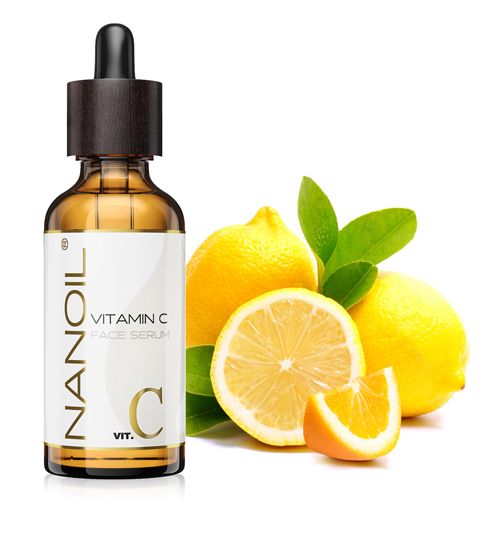 Nanoil Vitamin C Face Serum – where to buy?
Go to www.nanoil.us and get your Nanoil Serum easily. Shipping is free when you order more items so you must check the full offer. It pays!