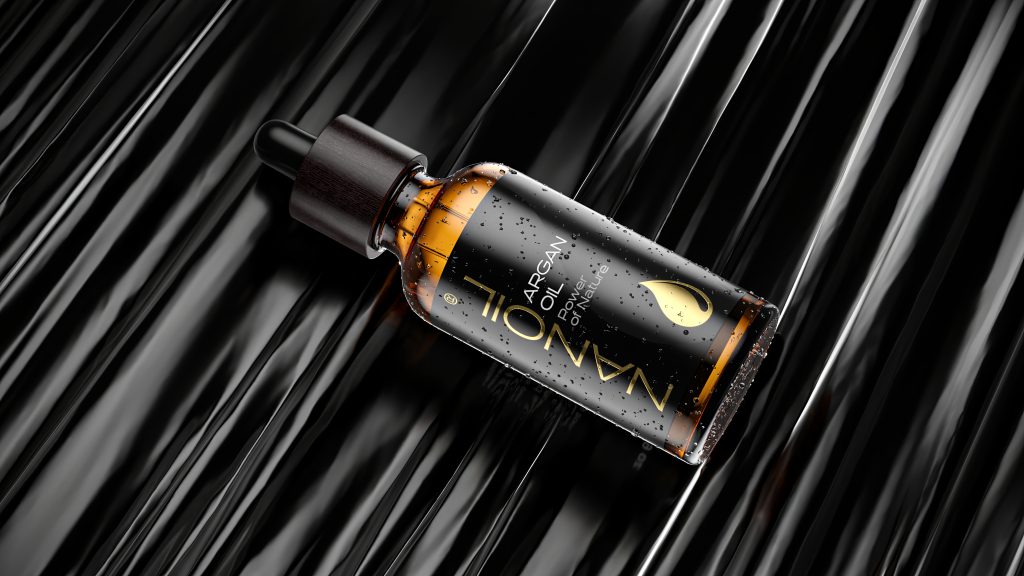 Nanoil Argan Oil – a natural solution to every skin problem
Argan oil is often called 'liquid gold from Morocco' not without a good reason. This is the most popular natural oil in the world: it contains more than 100 different substances that provide it with powerful antioxidant properties. It delays the skin ageing process and at the same time it moisturizes, improves the elasticity of the skin to make it firmer, smoother and more pleasant. It encourages hair growth and restores its natural shine, and also works as a natural conditioner for brows and lashes. Meet Nanoil Argan Oil – the highest quality, certified, 100% organic argan oil.
---
Argan trees grow in the northeastern regions of Morocco. They are often called 'trees of life', and the natural argan oil is extracted from their nuts. Nanoil Argan Oil is extracted in the cold-pressing process, it's unrefined to make sure that each drop contains the essence of what is best in the fresh nuts of the Argan tree.
Nanoil Argan Oil
It is a precious source of unsaturated fatty acids that make up 80% of the structure. It's a perfect product for all skin and hair types. It contains omega-6 linoleic acid and omega-9 oleic acid, and a high concentration of vitamin E, carotenes, squalene, butyrospermol, and other active substances beneficial for our beauty.
Nanoil Argan Oil has anti-ageing properties. It reduces wrinkles and slows down the skin ageing process. It is a powerful antioxidant that neutralizes free radicals. It works well as face, body, and hair serum. It nourishes and protects the skin before and after sunbathing. It stimulates the cell self-renewal process, moisturizes, nourishes, and prevents water loss. It strengthens hair, improving its shine and structure. It encourages hair growth, enhancing its natural beauty.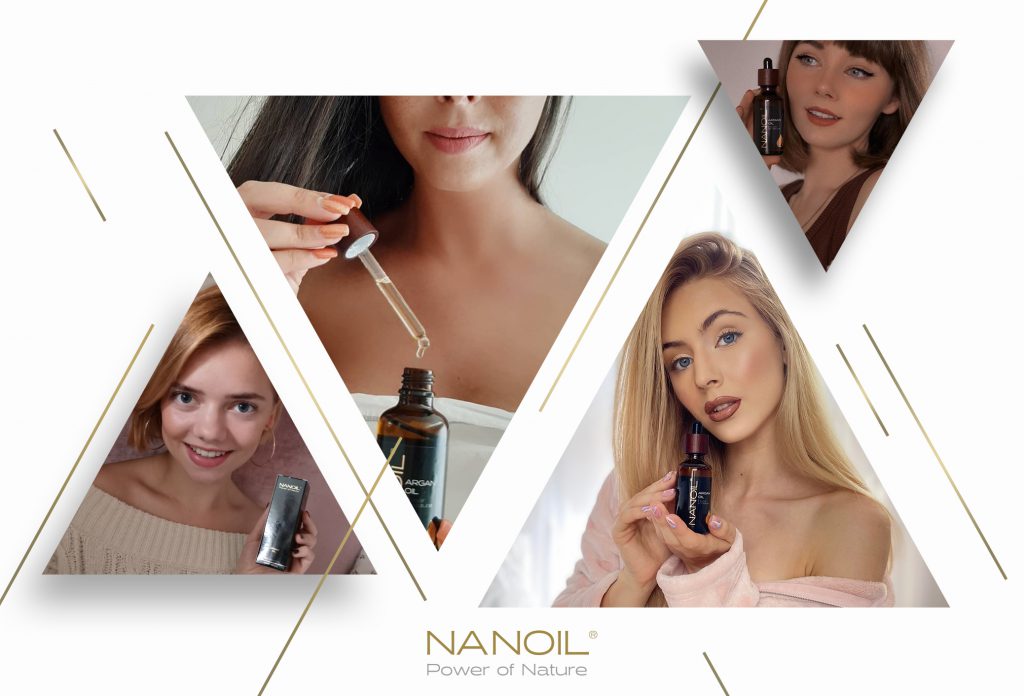 How to use it?
Nanoil Argan Oil can be successfully used for hair oil treatment. It's suitable for all hair types: low, medium, and high porosity. It protects the hair from the heat generated by a hair dryer, straightener, or curling iron during styling, and UVA and UVB radiation. It has a beneficial effect on weak hair to quickly restore its shine and elasticity, stop hair loss and encourage hair growth. It takes good care of coloured strands, strengthens ends and prevents them from splitting. The so-called 'liquid gold of Morocco' has strong firming and regenerative properties, which can banish cellulite and stretch marks. You can add a few drops to prepare a relaxing bath, as well as apply it before and sunbathing. Its rejuvenating properties help restore firmness, hydration, and radiance to the skin, while reducing the appearance of stretch marks, scars, and skin problems, such as psoriasis.
Argan oil also works well in skin care. Apply it as a night serum or to boost the effects of your favourite cosmetics. Its anti-ageing properties ensure that skin around the eyes remains youthful, the appearance of wrinkles is delayed, as well as the skin's suppleness is restored.
It replaces foot cream and takes care of the heels. Add it to a relaxing and nourishing foot bath to moisturise and regenerate dry and cracked feet, and protect them from blisters. It strengthens and nourishes nails and is recognised as the finest treatment for brittle, weak, and damaged nails. You can dip your nails in warm oil or rub it into your nails every day to regenerate them quickly.
Wyświetl ten post na Instagramie
Where can you buy it?
You can get it in any online drugstore or from www.nanoil.us. Go to the official website to get to know the brand's cosmetics and create your perfect skin care routine. Nanoil cosmetics provide all the necessary ingredients to regenerate, strengthen, and nourish even the most demanding skin and hair.
---