Spots and dots were formerly theme of Christian Dior clothes collection. Nowadays, we will see this pattern in a new gamut of cosmetics signed with this designers name – Milky Dots. We will find many products in this line, and among many: eye shadows, mascaras, lipsticks, powders and nail polishes.
Milky Dots – lip make-up
In the new Dior Milky Dots collection is few cosmetics thanks to which our lips will look beautiful and colourful, and mainly lip gloss, lipstick and lip balm Dior Addict. Products are available in few shades of pink, orange and beige. Some of them are highly pigmented and others have more pastel finish. They perfectly spread on the lips and entirely cover them with colour. Applicators of lip gloss and lip balm were created in such way that you could precisely outline lips contour. What is more, all of those products have nourishing and moisturising properties. They provide lips with smoother and long lasting gloss.
Face make-up with Milky Dots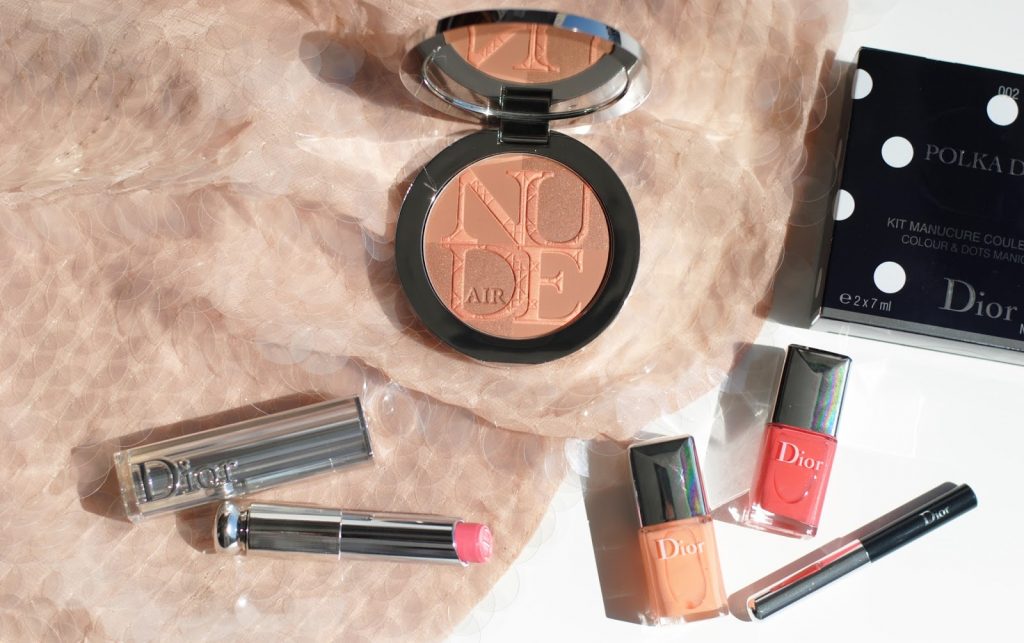 Two Dior skin Nude Air powders, highlighting and for even complexion, also belong to new Dior Milky Dots collection. They have compact packagings; the packaging of highlighting powder was equipped with plastic sieve, which on one side protects cosmetic against scattering and on the other helps adjust proper amount of the product for make-up. Highlighting powder is available in six versions. We can choose out of shades of beige, brown, pink and even violet. Both cosmetics ensure quite good make-up finish.
Mikly Dots nail polishes
In the new cosmetic gamut from Dior had to be nail polishes. What's interesting, to each of nail polishes we can buy special gadget with small round end. Gadget is perfect for creation of… dots and spots. In the sets we will find pairs of products: blue and beige, orange and red, light and dark pink. If you want to perform professional manicure then apply base nail polish on the nail plate before nail polish, and after application of nail polish apply top coat.
Milky Dots – eye make-up
The largest amount of cosmetics from Dior collection are in the group of eye make-up cosmetics. We have here: eye shadows (), Dior Addict It – Line eyeliner and two mascaras (Diorshow Iconic Overcurl and Dior Addict It – Lash).