In co-operation with one of the most colourful designers was created newest cosmetic collection from Mac Cosmetics. MAC x CHRISCHANG is a limited edition of 14-pieces line of make-up products, which have fabulous and catching attention packagings. What did co-operation with the designer bring? What will we find in the collection, which will be on the market this May?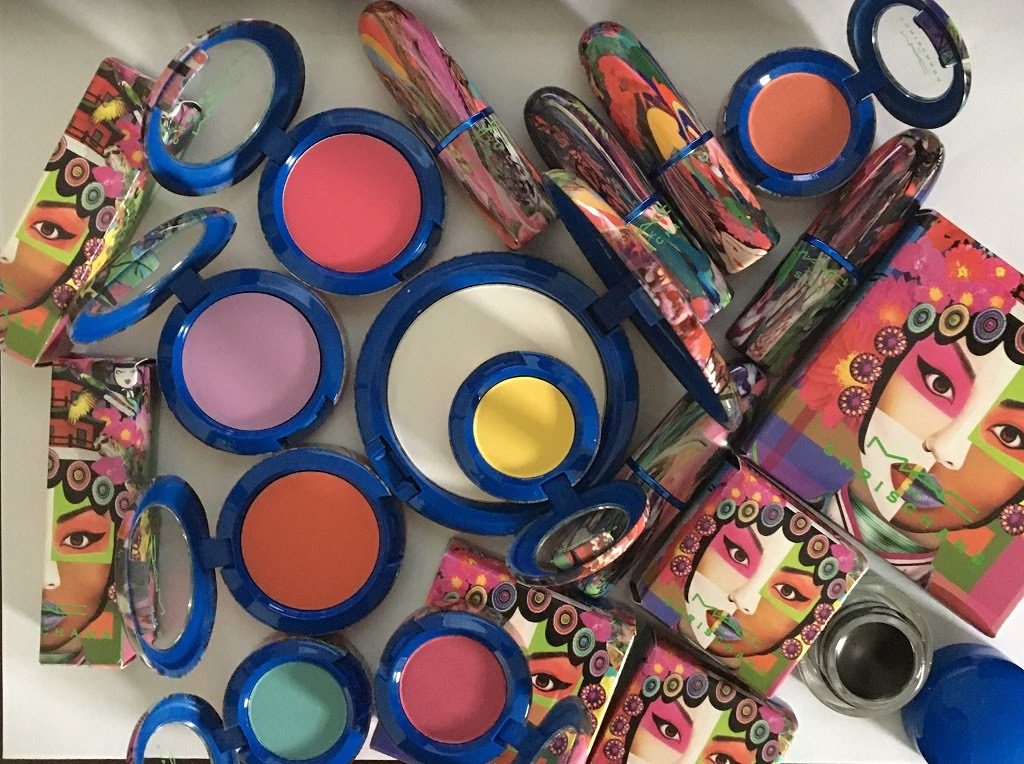 Chris Chang is one of the most colourful characters in the fashion world, because her designs combine expressive colours, art and often refer to folk motives of various cultures. This designer is a queen of colour, and her creativity and artistry have no boundaries. Chang seems to blurred the line between elegant and colourful stylisations and show that stunning colours can be a domain of elegant women. That is exactly what MAC x CHRISCHANG collection is like.
Among fourteen cosmetic products you'll find only colourful, full of passion and patterns propositions. Packagings were designed specially for Mac Cosmetics by Shanghai designer and it enraptures with patterns and colours. You may want to take closer look at the collection, because eccentric personality of the designer had great influence on a full of sun, colourful and original colouristic combinations in make-up. Among fourteen cosmetic products you'll find: eye shadows, lipsticks and blushers. Dominating colours are violets, pastel blue, red, pink and orange, but in collection you will also find… yellow lipstick!
Co-operation of Mac with Poesia, brand of Chang is the first project of this sort. James Gager, CEO of Mac Cosmetics admits that he also cannot wait upcoming May premiere of MAC x CHRISCHANG collection. Collaboration with Shanghai designer did not consider only the packaging, but also all other aspects of creation of line. Chris Chang joined hands in design, choice of shades and even visual campaign in which she took a part. It is undeniable that proposition of Mac and Poeasia is an intriguing premiere.