Vatika products have become quite popular worldwide – since women discovered the power of natural oils and started caring consciously for both hair and scalp. Oriental products from India have grown in popularity. The motherland of Ayurveda – the medicine and philosophy of the East – offers lots of oils in which macerations rule. These are herbal extracts soaked in natural oils. Dabur Coconut Oil is the best example of such a Hindu mixture.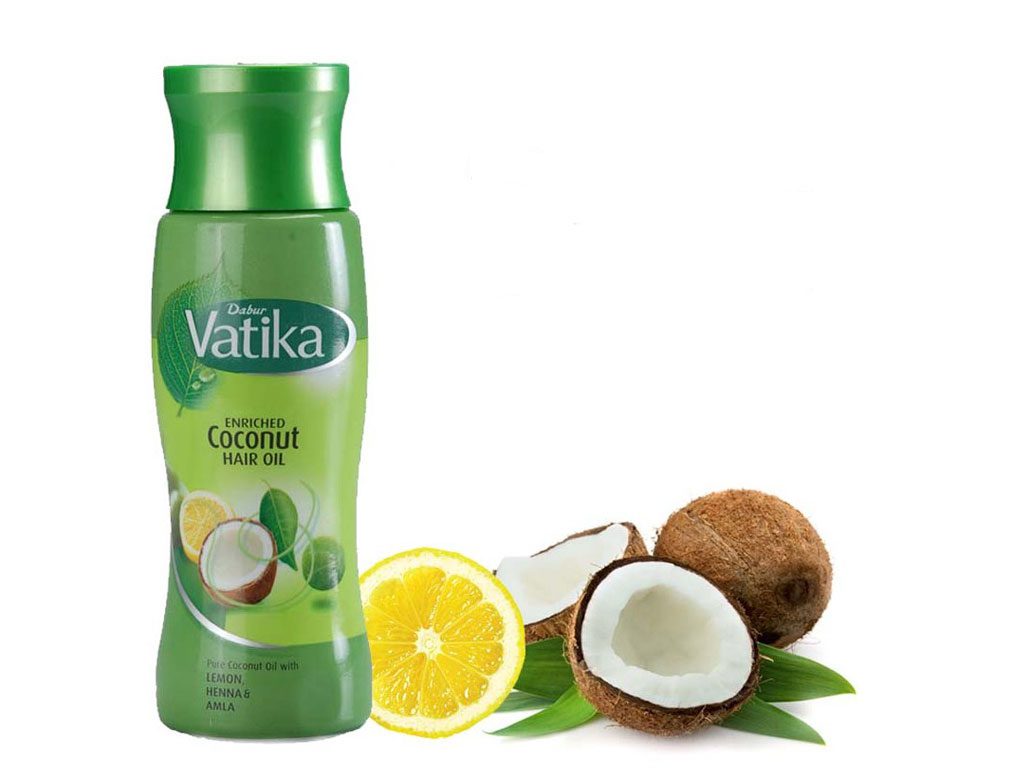 Vatika Coconut Oil is mostly popular because it's rich in oriental herbs that are rare in other oils. According to Indians and Ayurveda directions, these herbs make hair stronger, increase blood flow to the scalp, improve the condition of the bulbs and stimulate faster hair growth.
Dabur Vatika Enriched Coconut Hair Oil Ingredients
Henna Extract – it defines the hair color and protects it from fading
Amla Extract (Indian Gooseberry)

– it strengthens your hair and prevents hair loss

Lemon Extract

– it has antiseptic properties, purifies the scalp, keeps the right pH

Neem Tree Extract

– it stimulates faster hair growth and adds vitality

Brahmi Extract

– it enhances the growth, reinforces hair bulbs and boosts sheen

Milk Proteins

– they nourish the hair throughout its stem and shield from damage

Kapur Kachri Extract

– it makes hair thick, shiny and silky smooth
Dabur Vatika Enriched Coconut Hair Oil – how to use?
You can apply Dabur Vatika just to hair ends to strengthen and repair them yet applying it as a hair and scalp mask gives best effects. Let the mask sit in for minimum fifteen minutes and wash it off.
Dabur Vatika Enriched Coconut Hair Oil – treatment effects
Dabur Coconut Oil is designed for a particular hair type. Coconut oil's molecules cooperate with thick and easily-weighed down hair which is often oily and lacks volume. This version of Dabur Vatika is rich in Amla extract – the plant defines dark strands so blondes must be careful not to get yellowish, warm tones on their hairdos.