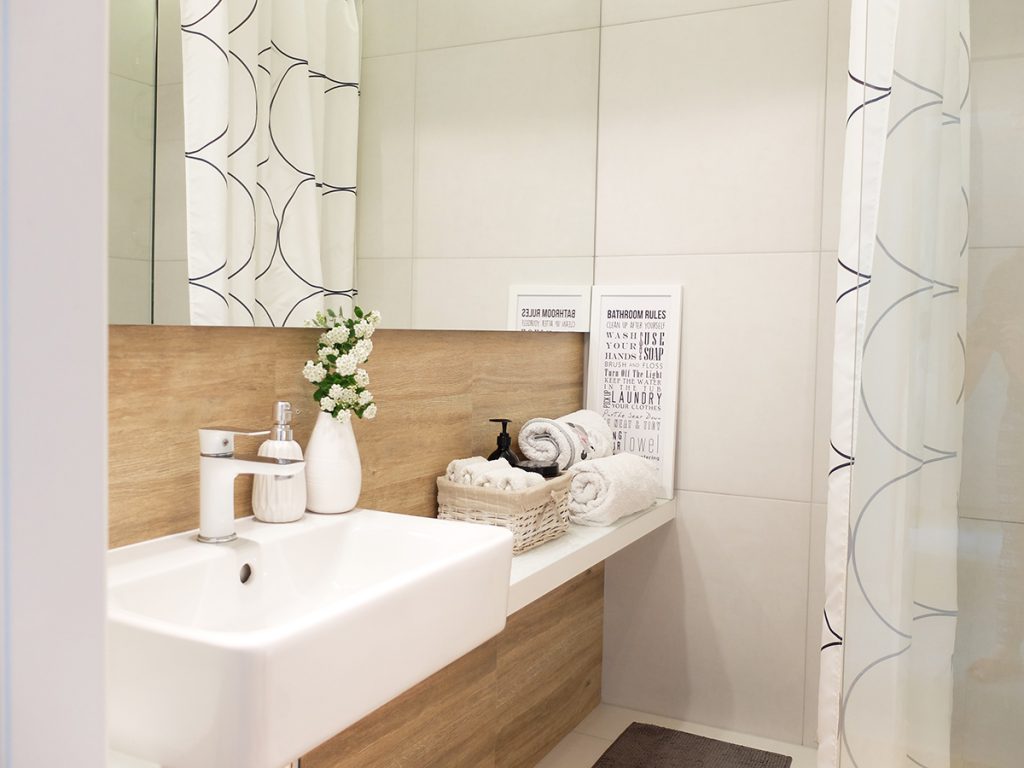 Bathroom is a place of momentary quietening down and relaxation therefore it's a good idea to make sure it's equipped with the right items. While thinking about a kitted-up bathroom, in most cases we have in mind a cutting-edge shower cabin and a big mirror. However, what a bathroom would it be without… beauty products!
While browsing the Internet in the search of basic bathroom equipment, frequently we come across fitted furniture, spacious shower cabins, big mirrors and sinks. We are considering installing the right lightening, we choose rugs and towel holders. All of this is supposed to make us feel as if we were in a relaxing place immediately at crossing the threshold of our bathroom.
However, home SPA can't be provided by any of the above-mentioned things – the truth is, they are just add-ins that are supposed to create a cosy atmosphere. So what is important then?
Indeed, bathroom wouldn't be a useful place, where we can relax, if it didn't feature beauty products! It's worth realizing which cosmetics are truly the most useful ones and how to display them to create the impression of SPA.
Beauty products – Compulsory equipment of every bathroom
What should find its place in every bathroom? Of course, a shampoo and a shower/bath gel. You will also make a good use of antibacterial soap, best if liquid. Obviously, all the cosmetics should be made of natural ingredients. It's better to stay away from products containing a high concentration of preservatives, alcohols, parabens and mineral oils.
A well-equipped bathroom shouldn't lack other cosmetics that we often forget about by focusing on the basic hygiene products.
For that reason, we should have an antiperspirant and perfumes at hand. Moreover, a body balm and a face cream are also useful. They can be applied right after leaving a bath tub or shower cabin to provide skin with smoothness. It's also a good idea to have a moisturising mist which we can spray our face and body with. Furthermore, having at least one natural oil (e.g. argan) is also advisable. The truth is, oils are universal – they can be used for nourishing body, nails, hair and even for make-up removal. Also, they can be applied to eyelashes, however, in this particular case, eyelash serums are a better solution that no bathroom should lack (at least one of eyelash serum of a high quality composition).
Appearance matters: How to display cosmetics?
The products which design is stylish and simply beautiful should be displayed to let them become a kind of decoration. Thanks to this, they will fulfil two tasks, they will be both practical and aesthetical.
It's worth spending money on a wall shelf thanks to which you will have an easy access to the most necessary products in a shower cabin. When it comes to the smaller products, such as an eyelash serum or a face cream, they will look good when exposed on a mirror shelf. This is the very spot in a bathroom where the best light is and also where we devote time to take care of our face.